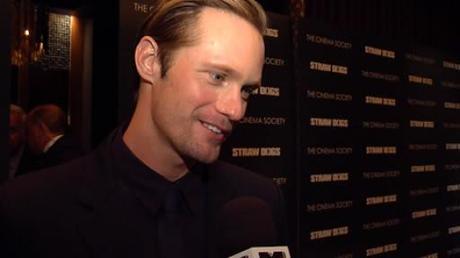 Recently Alex was spoke to MTV.com about his film, Battleship and we have the video posted below!
Get More: Movie Trailers, Movies Blog
Unfortunately, this video isn't able to play in all areas of the world, so this is basically what he said down below!
"No I had a great time on it," he said. "I haven't seen [the trailer], but I had a blast. Peter Berg, the director, was amazing and I had really fun with the rest of the cast. And I had fun with the character, really enjoyed it."

There's still some work being done on the film as well. Alex added, "I haven't seen it. I hadn't done ADR yet so we'll see what happens, but it was a good experience."
'Battleship' opens everywhere May 18, 2012 and stars Alex, Liam Neeson, Taylor Kitsch, Brooklyn Decker and Rihanna.
Thoughts? Share them below!