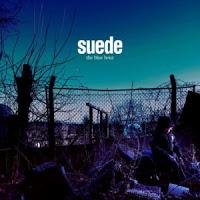 Suede are another band who are firmly back on form in 2018, releasing their superb eighth album The Blue Hour today. 
A dark, epic and opulent piece of work, it features the classic 'Life Is Golden', as well as the recent Track Of The Day entries Don't Be Afraid If Nobody Loves You, Flytipping and The Invisibles. 
A review will be coming to these pages soon. 
Listen to the album in full below via YouTube. If you appreciate the music, go out and buy yourselves a copy, and support the artists.