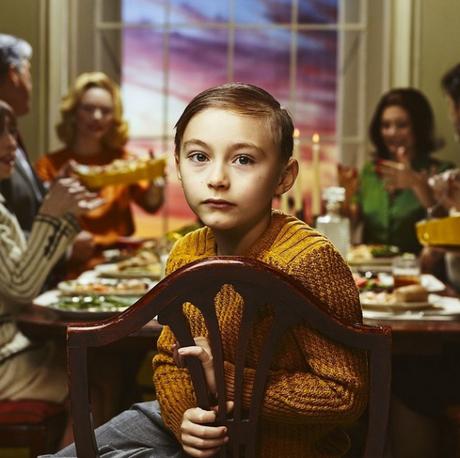 This article first appeared on The Daily Listening.
It doesn't feel that long since Gossamer hit the waves, but three years definitely feels like too long. It's something that not a lot of bands possess, longevity. I guess you could chalk it up to consistent albums that brandished so many infectious individual singles. Either that or they've just gone unnoticed, but I'd find that hard to believe. It's a trend that Brooklynites Passion Pit continued as they busted back onto the scene in a huge way earlier this year to lead up to the grand opening of their third studio album Kindred, which hit the stores this week.
Kindred opens up with old school Passion Pit circa Manners era, with the wholly traditional and hugely impressive "Lifted Up (1985)". It's a beautiful, uplifting tune that sparks curiosity and happiness while still holding an obvious serious message within the depths of the lyrics. The vocals are more defined, more appropriate and all-round just spot on. It's the first true sign that Passion Pit are back in a way that could transport you back to those glory days when they first graced your ears.
"Whole Life Story" shows off a deeper register in the vocals, peeking its head through a funky vibe that spruiks positivity to a happy-go-lucky beat. At this point, we're starting to piece together the clues that indicate we're back those old-school memories of the act, but that's flipped all over the place by the third track "Where The Sky Hangs". There's a tinge of new age eighties and funk intertwined with this strange that points to the influence of perhaps a range of different Australian acts like Miami Horror or Cut Copy.
Now we're starting to get a real feel for Kindred, and "Five Foot Ten (I)" delivers more absolute pop brilliance. It's one of the easier to swallow tracks on the album, smashing through static synth and samples with memorable pop melodies lain cleverly over the top. Putting it real simply, this one a is a fucking fun tune.
We get all touchy-feely as we hit the song "Dancing On The Grave", with childlike chimes and melancholic lyrics. Aptly named for a ballad, this one rips the party atmosphere of the last track away before you've had a chance to catch your breath. It's not the best single on the album, and will surely be overlooked by most. But it's a decent little number if you're feeling sad, so I say wait for the right moment before you crack in the earbuds on this one.
"Until We Can't (Let Go)" is the latest single to be put forward in line with the album and it's obvious why they chose this one as one of the headliners to give way to the album releases big bang. It's catchy, unique and bloody powerful. You can imagine this being pumped live at a festival like Coachella, kids with their arms in the air while they dominate the crowd with the lyrics "let's go 'til we can't anymore". It's a truly inspiring piece of musical work.
"My Brother Taught Me How To Swim" and the auto-tune infused "Ten Feet Tall (II)" are the appropriate way to leave behind Kindred. Two tracks that have a lot of heart. But really, it's a repeated notion. The whole album has a shit-tonne of heart. It's filled to the brim with dance, with pop and with inspiring, first-class music on the whole.
Now that I've heard Kindred, I'll be honest. I'm going to miss Passion Pit for the next three years. But while I'm being honest, what they've really executed with this album is one more faithful believer that will happily sit on these awesome tracks for another three years until they're ready to feed me with more awesomeness. Well played Passion Pit, well played.
*****
8.9 / 10
https://www.youtube.com/watch?v=GX3ub_s8Gb8