JEFF the Brotherhood make their way to the Grog Shop tomorrow (August 2), touring in support of their seventh overall release and first for major Warner Bros. Records, Hypnotic Nights. 
Hypnotic Nights picks up where We Are the Champions left off. Both albums are made to be the soundtracks to a good time. JEFF want you to get high while you listen to their new album, and maybe grab a snack while you're at it. They want you to crack open the beers and bask in the sunshine. Luckily for JEFF, this is exactly what this album makes you want to do.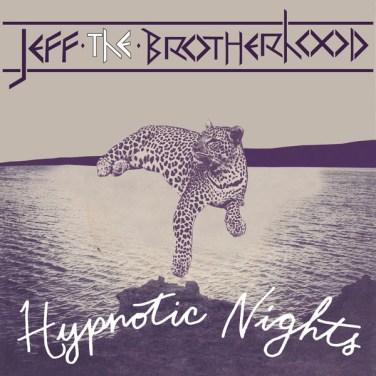 Hypnotic Nights doesn't contain any rallying cry; there's no generational outrage about anything or any call to action. JEFF doesn't need one. Instead, songs like "Sixpack" stand out as party anthems – and that's not  a bad thing. "Let's load the car up/I got a bag of ice/I got a six pack/And I don't want to go back" are the main lyrics from the aforementioned song, and they're accompanied by sludgy guitar and a quick drumbeat. It's the perfect soundtrack for your next College Street party.
It's notable that Black Key (and Warner label mate) Dan Auerbach helped with the production of this album. It's certainly sleeker than Champions, and more instruments are incorporated than ever before. Pianos sneak in, as does a saxophone. With Auerbach at the helm, though, it never feels forced or ridiculous. The music from these new instruments comes naturally, and it makes JEFF's sound bolder and more notable than before.
Hypnotic Nights probably won't win any Grammys. It's not that kind of album. It will, however, be the soundtrack to many a beer pong game. And, right now, that's really all JEFF the Brotherhood wants.
JEFF the Brotherhood photo by Jo McCaughey.