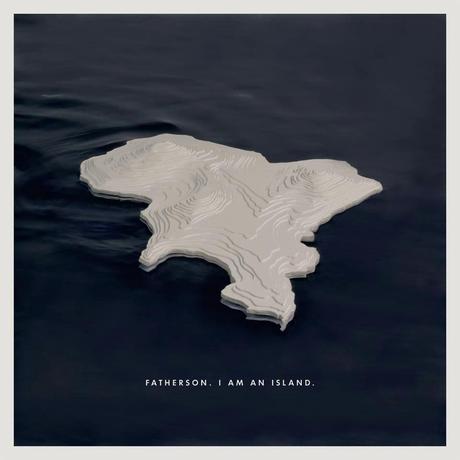 Fatherson are a Glasgow band, originally from Kilmarnock.  Ross Leighton is the lead vocalist and also plays guitar, with Marc Strain on bass, on drums is Greg Walkinshaw and lastly on keyboard and guitar is Chris Beltran.
This four piece are one of the few bands that have truly mastered the art of how to create an epic build up in a song, starting off very delicately with subtle and intricate guitar-work and slowly building both the music and the vocals to create a climax with full band, drums and chorus vocals which will blow your mind.
Every song on the album starts off sounding incredible and continues to build and build.  One of the best songs on the album for this tremendous build up is title track, I Am An Island.  It starts off so chilled, with the main focus on the flawless vocal, and builds when the drums kick in on the repetition of the chorus.  There is no doubt Fatherson have a very distinctive sound and each song on this album has its own take on that unmistakable sound.
The second track Hometown has amazing lyrics and incredible vocals from Leighton.  However, the best thing about this track is the time changes between the verses and choruses.  The changes in timing really add to the track and you can just imagine a crowd going nuts at a festival for it.
The start of I Like Not Knowing is much more powerful than the start of the other tracks.  However, in the breakdown of this song, there is a repetition of harmonies which is so simple yet so effective.  The chorus on this song has to be one of the best on this album; it is so catchy and so powerful. Equally, the vocals and harmonies on Lights are utterly mind blowing – so powerful!
There is something extremely moving and quite haunting about Dust.  Again, the vocals are flawless.  They are the kind of vocals that make the hairs on the back of your neck stand up on end.
James has the most powerful chorus, with massive drums and guitars.  There is a section of the song where it is only unaccompanied vocals; you can imagine massive crowds screaming the words at the tops of their voices.  It is definitely one of the best tracks on the album.
There are so many great tracks on this album; the phrase "All killer, no filler" has never been truer.  James and Hometown are particular highlights, as well as the title track.  However, every single track is definitely worth a listen.  You will struggle to skip past any of them as they are too good to miss.
- Martina Salveta
Fatherson - I Am An Island is out now via A Modern Way and is available on download, CD and 12" vinyl formats here and on iTunes.