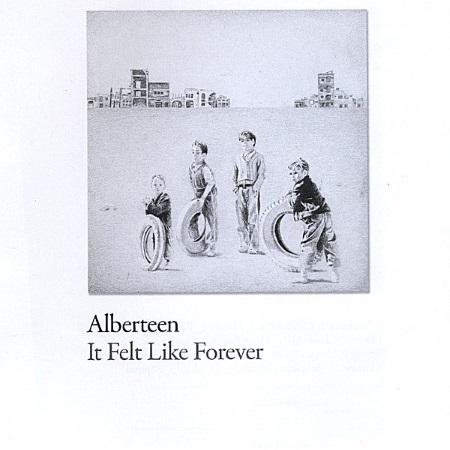 It turns that Metal Book wasn't the debut album by rock noir band Alberteen.
the actual debut was called It Felt Like Forever, which was deleted after some legal trouble. But now it returns as a digital only release. From the band's Facebook:
n 2008 the three original members of Alberteen got together for the first time at Stay Free Studios in Leicester and recorded the sprawling 15 track debut album It Felt Like Forever. Released at the time on CD and briefly on digital, it was soon deleted due to some legal wranglings. This Friday - 10 years on - the album is re-released digitally on all platforms. It's a melodic and ambitious album, very much the sum of historic influences, but we are still fond of it, and it pointed the way to what would be our 'real' debut Metal Book four years later. You can buy and stream it from Friday.