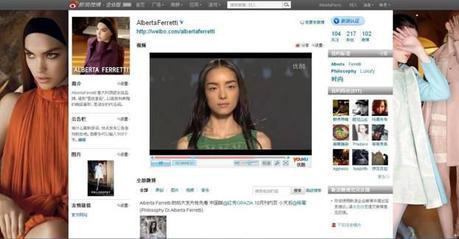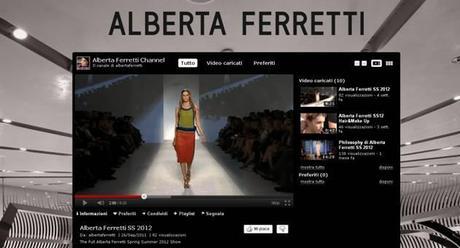 Alberta Ferretti
is one of the first VIP brands to launch their website on
Weibo
What is
WEIBO
?
Weibo
is the most popular Chinesemicro-blog platform with over 145 million subscribers.
It offers features in the most famous western social networks, Twitter and Facebook.And it's starting to become theonline MECCA for luxury brands, like
Alberta Ferretti
,to communicate and interact with their customers.
Fans can follow the world of
Alberta Ferretti
and its daughter line,
Philosophydi Alberta Ferretti
, with real-time updates in Chinese. Also check out this BEAUTIFUL company'sofficial YouTube channel:
http://www.youtube.com/albertaferretti
. 
The Chinese market is forever growingand it's very important for designers to establish themselves there. It is oneof the most important fashion markets right now.
Photography: Yazmin Yeara(captured via computer)
Author: Yazmin Yeara
Editor: Jenny Persuek
Love, THN*