*scratches eyes* Are my eyes deceiving me? Did Alan Ball reveal some spoilers tonight?

In case you're wondering why we said that, read below!
WARNING: If you want to remain spoiler-free, please don't read any further!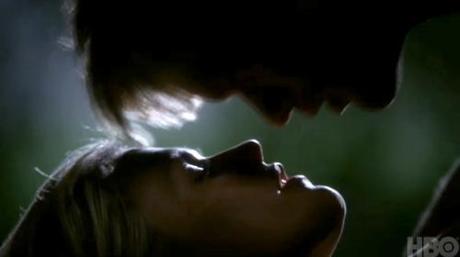 Alan Ball, Anna Paquin, and Stephen Moyer took the stage at the Television Critics Association's (TCA) summer press tour in Beverly Hills on Thursday.
This is what TV Line.com revealed;
* True, HBO has yet to pick up True Blood for Season 5, but based on Ball's announcement that he recently "closed a deal to do another [year]," it's looking likely. "Everything ends, and there will be an end for me on this show at some point," he offered. "But I don't have any desire to leave because I'm having more fun than I have in my entire life." What's more, Ball explained that the writing staff is already breaking stories on the fifth season, which will "explore how one of the vampires was made," as well as introduce new characters.

* If there's a standout moment between Eric (Alexander Skarsgard), Sookie, and Bill, in Season 4′s ninth episode, Paquin gets all the credit. The actress says she gave Ball some rare input on an upcoming scene, and it may end up on air.

* That super creepy baby storyline has really just developed organically — much to the amusement of Ball. "I had no idea where that was going to go [when we first showed the doll]," he explained. "And now the creepy baby doll has found its way to creepy baby. They're teamed up now. There's something going on between those two, I can tell you that."

* Moyer confirmed what TVLine readers already knew: That the Queen of all Things Zing, Kristin Bauer van Straten (Pam), has a "one-liner coming up that is probably one of the great lines of all time."
This is great news! Not only will there more than likely be a 5th season of True Blood…but we have a zinger of a one-liner, from the Queen of Zing! (I love that name! Haha!) I wonder what scene Anna gave imput on and will they actually air it?
If Alan Ball follows, "Dead As A Doornail" (book 5) in True Blood Season 5, we have many great Eric & Sookie scenes to look forward to! Hopefully, Alan Ball and Co. will put most of them in!
The only downside to all of this is…more characters…? Isn't there too many already?
What are your thoughts?
Share them below!