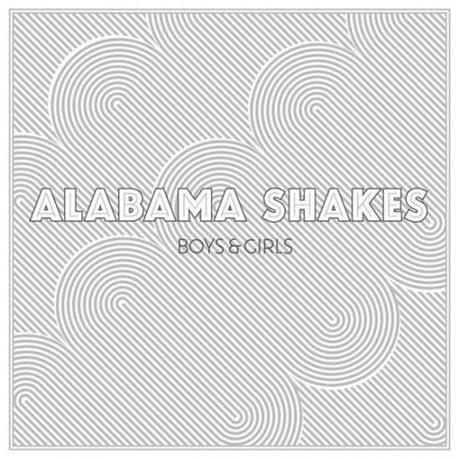 Let's be honest, country rock isn't exactly the most en vogue or adored genre out there, but that shouldn't stop you from embracing it — especially when a group like Alabama Shakes (@alabama_shakes) are trying to diversify their sound and blur it against other musical backdrops. On their debut, the four piece from Athens, Alabama take the stock ingredients of bluesy country rock and blend it with more soulful elements. If you drew a line with Creedence Clearwater on one side and Roberta Flack on the other, you'd probably find Alabama Shakes somewhere in the middle.
This musical concept is quite interesting and exciting, and the group attempts to handle it with both ambition and heart. Despite their efforts, though, they never quite master the style they're aiming for. Still, considering that the band is in its earlier stages, Boys and Girls does have it's fair share of high points, hinting at greater things to come. Opening tracks "Hold On" and "I Found You", in particular, showcase the Shakes ability to create crisp, slow burning rhythms with smoldering and shimmering melodies layered on top.
Though they're more than capable of opening up little pockets of energy, as the latter parts of "Be Mine" and "I Ain't The Same" demonstrate, the laid back and focused grooves on the record seem to work more in the Alabama band's favor, particularly when they utilize the power of Brittany Howard's vocals. That girl has some serious pipes, and, especially when backed up by strong instrumentation, it's clear that she's one of the group's most impressive assets.
Although there are a number of things to like about Boys and Girls, it's not without it's problems. At times, the album's prevalent laid-back attitude can seem slightly too reclined, and I found a handful of tracks never really went anywhere. The record also seems to mask itself behind it's influences far too much. These guys have some interesting ideas, but they never really allow those notions to manifest and grow outside the confines of their artistic inspirations. These issues aside, Boys and Girls is still an enjoyable debut from an interesting group you should keep firmly on your radar.