Who doesn't want to live the fantasy of Survivor Caramoan? Just the intro alone before the show starts, already it captivates the on-looker. It made us wonder how awesome it would be if we were in Caramoan ourselves; away from civilization, just stranded on its many islands like castaways. Well, we did a little research. Since we're headed to Bicol anyway, we decided to include Caramoan in our itinerary.
We had a bit of a choice to make though, between Matukad group of islands and Manlawi group of islands in Caramoan. The former costs P1,500 while the latter P2,000. We chose the former due to lack of time and since it is the location of the popular TV series Survivor: Caramoan.
We were informed that we are going to visit at least five islands / islets, the ones out of the five that stood out are Lahos island and Matukad Island. We will focus more on these two. We probably spent at least 5 hours in both of them alone as they are the only good ones to check out in the Matukad group of islands. Out of 300 pictures we took there, we will choose the best ones and make this post a user-friendly one. We will also be posting a travel guide at the bottom including contact numbers of our boatmen for your perusal.
Let's now start with our first island getaway in Caramoan known as Lahos island. It's called "lahos" because the waves would cross over to the other side during high tide. There's a patch of sand in-between two limestone rock towers.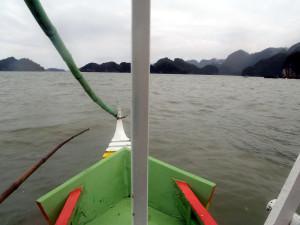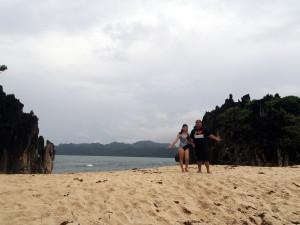 Lahos island in Caramoan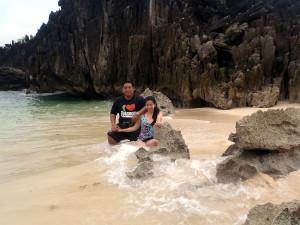 Lahos island in Caramoan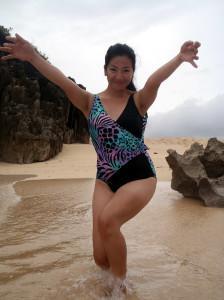 Caramoan island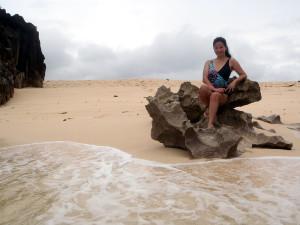 Caramoan island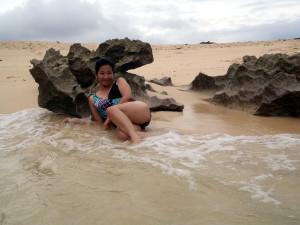 Caramoan island
We spent 2 long hours in Lahos island, just beach bumming and enjoying the view. It really made us feel like we were in heaven. Seriously, you try it yourself. We then gave a signal to our "bangkeros" to ready our boat. Our next stop is Matukad island. It's called matukad because in their dialect it means "to go up" or "one should go up". Unlike in Lahos island, it is actually a long stretch of powdery white sand. On one end there are limestone cliffs there and a vertical route that leads to the Matukad island lagoon where a lone bangus is believed to live in.
The legend goes, that there was once a fisherman who wanted to spear the milk fish or "bangus", after which two of his children died, then after a week or so he also expired. It's up to you if you believe in such a story. But, in our case, we didn't want to gamble with our lives and climb the lime stone cliffs. We only asked our boatman Anthony to take some pictures of the lagoon itself. We just don't want to risk falling down and breaking our necks. Maybe the real killer isn't really the lone bangus, but the trecherous rocky way up to the lagoon viewing point.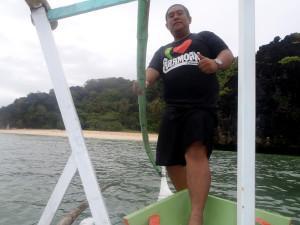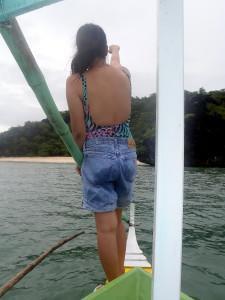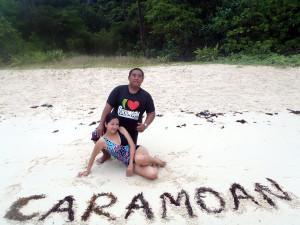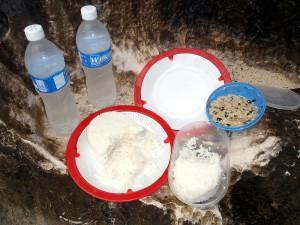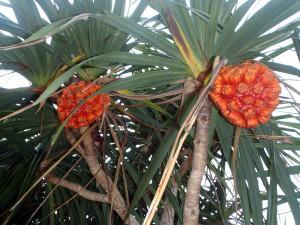 We were enlightened that the defeated Survivor team are sent to Matukad island. Such is the place where they will choose who to vote out and where alliances are formed. So, in the spirit of Survivor Caramoan, here we are trying to pretend like we're Survivors discussing who to vote out from the team.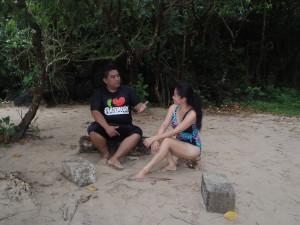 Ala Survivor Caramoan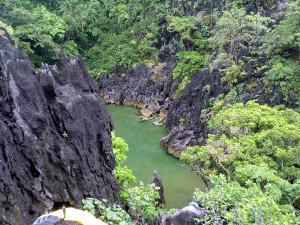 Matukad island lagoon in Caramoan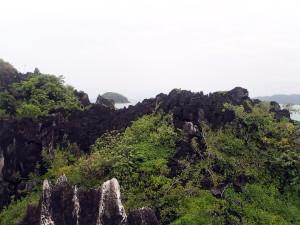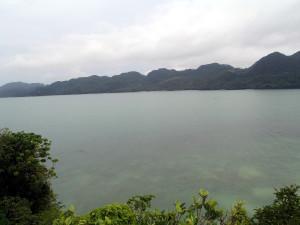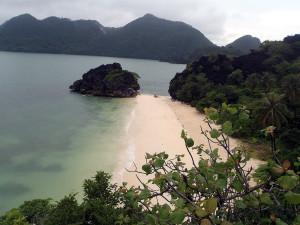 Matukad island beach in Caramoan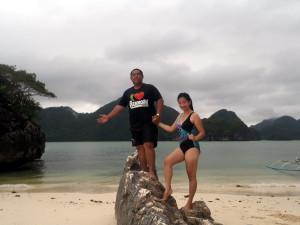 Matukad island in Caramoan
Limestone cliffs and structures around the white sand strip in Matukad island.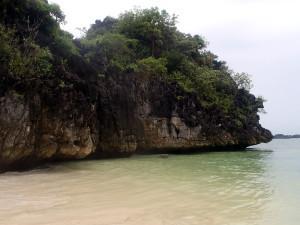 Matukad Island in Caramoan
Matukad island in Caramoan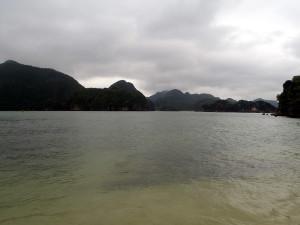 How to go to Caramoan Islands
From Legaspi
1. In Legaspi terminal (nearby Metro Gaisano mall), ride on a van going to Anayan, Pili. Travel time going there is 2 hours, fare is P140.
2. As soon as you arrive in Anayan, Pili. Board a bus going to San Jose, fare is P53. Tell the bus conductor to drop you off the terminal there.
3. From the terminal in San Jose, hop on a jeepney going to Sabang port, transit time is 20 mins, fare is P20/head.
4. Be sure to arrive at Sabang port before 11am. That's your best chance of catching their few trips going to Guijalo port, fare is P120, seafaring time is over 2 hours.
5. Tricycle going to Centro in Caramoan fare is P20/head (just wait for the tricycle to fill up), travel time is 30 minutes.
6. We highly recommend you stay at Rex Pension house. We will be doing a review of this place also, so watch out for it. We took their P500 room which has A/C, cable TV and CR. Free wifi in the reception area.
Boatmen Contact numbers in Caramoan
Kuya Ramil: 09074351962
Kuya Anthony: 09108689651
Boar rates in Caramoan: Matukad group of islands – P1,500, Manlawi group of islands – P2,000
Both are trustworthy and very easy to negotiate with. It's up to you who you'll choose, but they're both legit and very helpful, especially in taking pictures. Good luck and enjoy the Caramoan islands!