Actually, we didn't expect to go to Malapascua island. The original plan was to board the Trans Asia boat going to Masbate from Cebu and meet up with the Agir family after being referred to them by their family member who is a good friend of ours.
Everything was set, except for our tickets… big mistake!
When we were at the ticketing office of Trans Asia shipping in SM Cebu to pay for our round trip tickets scheduled to leave Monday afternoon at 6 PM. We were shocked to be notified that the said boat could not accommodate any more passengers – "fully booked" they said. Unlike other ferry boats, you could still get tickets on the same day when the boat will depart, but with Trans Asia Shipping their schedule is only three times a week, that's monday, wednesday and friday going to Masbate from Cebuy. We forgot to take this into consideration and we didn't know the boat was not that big and gets filled up easily.
So, let this be a lesson to all – book your tickets at least one day before departure! We were so apologetic and explained everything to the Agir family, who prepared a pump boat and a place to stay for us right behind their ancestral home in Ticao island. It was embarrassing on our part to be texting them that we couldn't make it.
So, what did we do next? We hit the food court in the mall where we researched on alternative places to go to. Since we were in Cebu and very close in proximity to the North Terminal, we decided to go to Malapascua aboard the Maya-bound bus.
We got hold of a Ronnie's cellpone number, a boatman in Malapascua. He told us "P800″ initially for a special trip, just the two of us and with snorkeling gear to use. We told him we bought our own snorkels, so he lowered it to "P600″. He told us he'd pick us up at the docking area in Malapascua.
We were already too late to do the island hopping on that same day, so we decided to just go to Maya port and come what may. After nearly 5 hours of traveling by bus, we finally reached Maya at around 8 pm. We requested the bus conductor to drop us off to the nearest pension house near the Maya port. It was a decent price at P400 per night for a non A/C single room. We spent the night there and bathed several times because the room was hot. Luckily, the occupant of the A/C room next to us switched on their airconditioning. Guess what, there was an exhaust fan in-between our walls. The cool air from their room exited into ours, but don't you think this is a bit silly? Anyway, we didn't think much about it anymore.
We woke up at around 6 AM because we were too excited to board the pump boat and to see some islands and white sand beaches. We were told the first trip was at 7:30 AM. Some people approached us to make special trips or to share the cost of one 15-capacity pump boat at P80 each. A little over a thousand bucks. There were a couple of foreigners there with us. And these sneaky people approached them as well. I said "no" many times and they kept threatening the trip will be cancelled. We swear, if you happen to be at Maya port you will hear the word "cancel" a lot. We hate those guys.
The best thing to do would be to approach the ticketing booth. Pay for your tickets at P80 each. Be patient. There will always be passengers who will come. Maya port also doubles as a parking space for Ceres buses going to Cebu. It took us around 30 minutes of waiting then we were called to another pump boat. It took off right away. We saved a lot of money in the process. Be sure to heed our warning.
We safely arrived at the Barrio in Malapascua. It was a gorgeous island with some islets around it. We saw a lot of pump boats lining the entire stretch of white sandy beach. Mind you, it wasn't the only beach in the area. Malapascua is encircled with pure white coves or beaches. Ronnie, our boatman, was already there. We asked him about the price of seafoods there, because we already researched beforehand and found out that it was expensive. It really was a bit pricey, but we could care less about the price tag since it was an isolated island so what else can we do about it? We bought a squid for P150 and then a Trigger fish (locally known as "Pakol") for P200.
Ronnie said we should buy ingredients. He was kind enough to let us stay in his nipa crib first, it even has a deep well in the back. It was a nice, well-ventilated home. We gave him money to buy ingredients. When he got back, he said the cooking of the rice will take around 30 minutes and then he offered us to use his motorbike to go around Malapascua for free. Yes, we didn't pay a dime. Although, he informed us in our cellphone conversation that normally they'd charge P150 per hour for the motorcycle rent.
We drove away and asked the locals for directions to the lighthouse. We passed by some houses of the residents there and their lifestyle. Time moved very slowly there, we imagined. Later we found ourselves motorbiking up the hills going to the lighthouse. There were houses nearby offering a parking space with no fees whatsoever. So we parked and trekked to the lighthouse. It took us only 10 minutes to reach the lighthouse. The view up there was nothing short of amazing.
Road Trip to the Lighthouse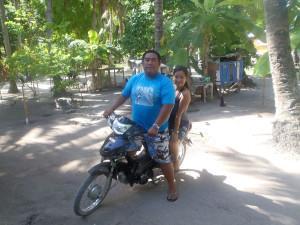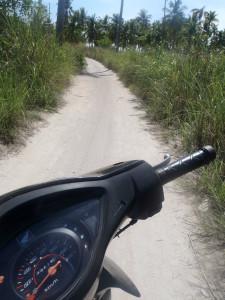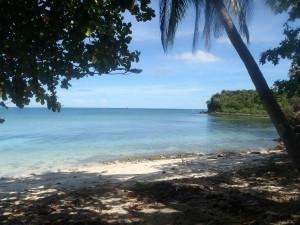 The Lighthouse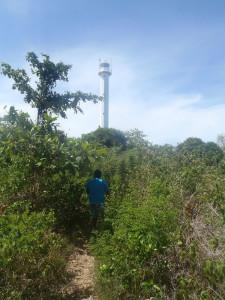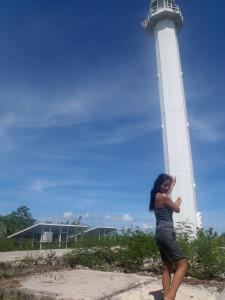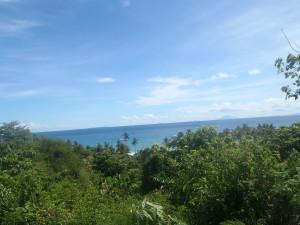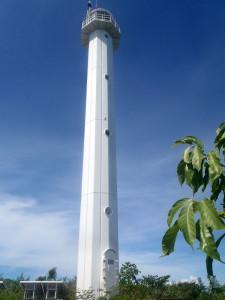 Shipwreck Skin Diving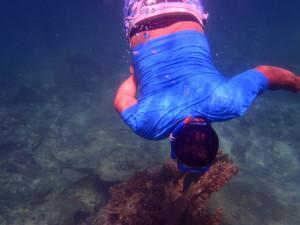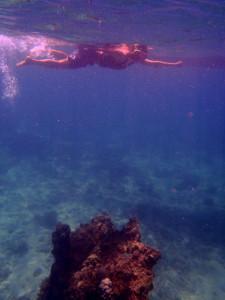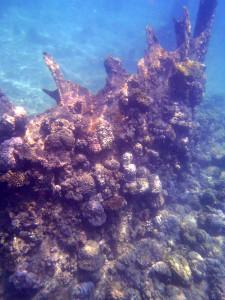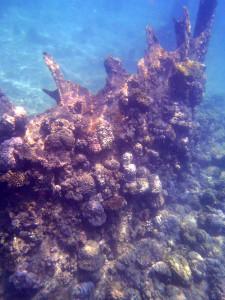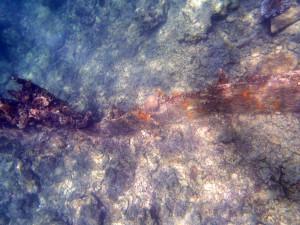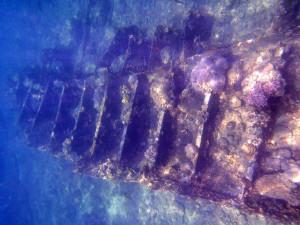 Mantigue Beach