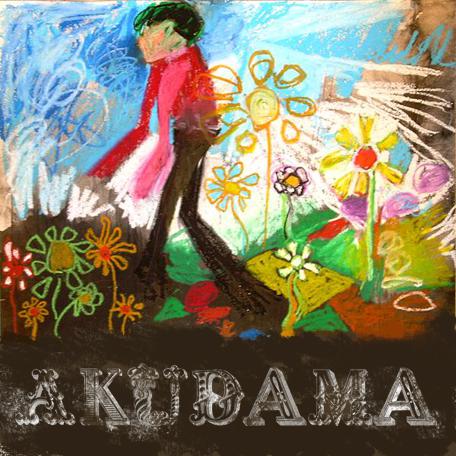 Tik Tok – AKUDAMA
Local band AKUDAMA (@akudamamusic) have been on hiatus recently, but by no means have they been taking a break. Members Blake Charleton, Andrew Pertes, and Calvin Hunting Pia have busied themselves with other projects lately (Snowmine, Penguin Prison, solo venutres, etc.) but are returning as AKUDAMA with a self-titled, self-recorded, and self-released six-song EP.
The Wild Honey Pie is psyched to offer you an exclusive download of the opening track "Tik Tok" (right-click download the link above). It's a jangly, bouncy tune peppered with prominent tambourine and vocal percussion, all anchored by Charleton's clear, powerful voice. The song is an introduction to a new direction for the band, one that's a bit more mature but also considerably more relaxed. Pia says, "We've decided to re-approach the band with a newfound sense of growth, freedom, and creativity — with less of an emphasis on 'making it' and more on simply making great, fun, rock music." If "Tik Tok" has you craving more, AKUDAMA is reuniting at Cameo Gallery on May 10th for their EP release show. Get on over there and commence rocking out!
And for those of you itching to own the EP, it will be released May 8th exclusively via Bandcamp.