So  this is soooooo late compared to BeautyXYZee but I'm finally getting around to blogging about my Make Up Show Live 2013 volunteering experience and meeting AJ Crimson!!! This is kinda good in a way because now I've had over a month to really test the things I bought.
Here goes.
So, it was kind of a hectic morning to say the least, despite waking up at 6am, me and Zee were still getting ready two minutes before we had to leave!!!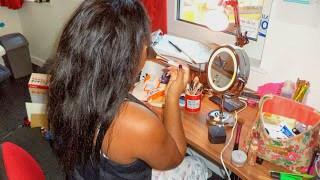 (Even though I took so long getting ready, I really wasn't happy with how I looked. Especially not my hair, It just would NOT cooperate!)
So anyway, we get to the Make Up Show at the Hilton Metropole in central London and we're put straight to work on the admissions desk. I didn't get to see very many of the seminars or masterclasses because I was obviously there to do a job but what I did get time to see was wonderful! It was a little mad until the afternoon when we were allowed to roam about the show and see what products were to be had at really great prices.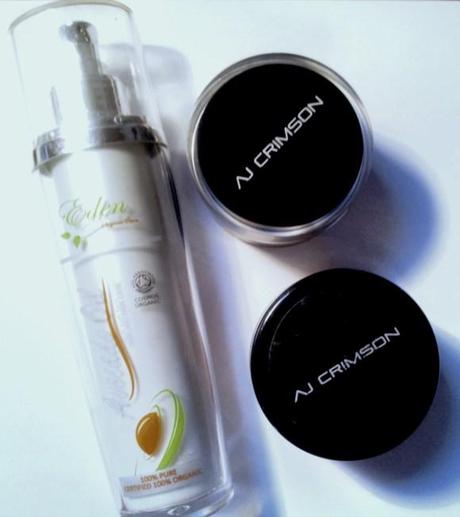 For my skin, and hair, I purchased 100% pure Avocado Oil from Eden Original Care at a discounted price of £10 for 100ml instead of the original £14.99. I use this maybe twice a week after my shower everywhere above the hips. Stomach, face, back (when I can reach), arms, face, belly-button. Everywhere. And it makes my skin extra soft, even after I shower the next day. My skin doesn't look shiny or greasy it just looks a lot healthier which is never a bad thing. There is one negative though, the pump. The oil kinda leaks out if you tip it up and the cap doesn't sit on properly so you end up getting wasted product. I suppose it's my own fault really because I just throw it into my bathroom hamper with all of my other girly bits and bobs. I'm sure if you stood it upright neatly (like no girl, ever) it wouldn't happen to you! Lol
The other two things I got were from my beloved AJ. I'm still half and half about how I feel.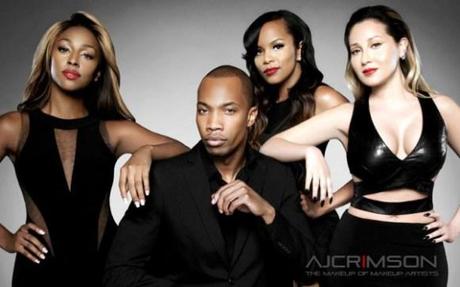 Lets talk about the product I love first! Loose Powder | Butternut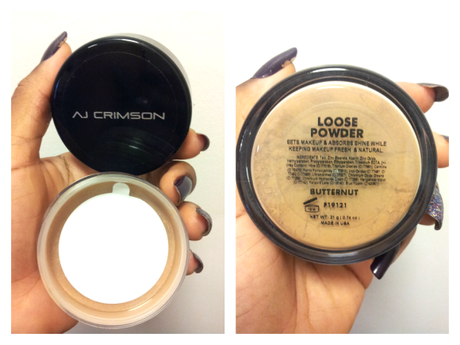 I use this everyday without fail and I've found that it's sooooo versatile. On the days when I don't really want to wear eye shadow I use a little of this and it really opens my eyes up. Also, my Elf correcting powder has been more or less relegated to the bottom of my make-up basket because I now press a little of the powder in under my eyes instead. He wasn't kidding when he said this thing was an ALL OVER product. I dust a little on my t-zone and chin, on my cupids bow when I'm wearing a lip colour, on my neck and decolletage when I'm wearing a lower cut shirt. It's just a wonder powder. And again, I got £5 off and payed only £10 for 21g of product!! Madness for something so good.
I'm assuming the site isn't finished because  AJ was displaying three shades of loose powder on his stall but only one on the website here. I was so busy on the day that I forgot to get some good blog photos but Segun at LotionsPositionsAndMe managed to get a few and one that had a small shot of the three loose powder shades. So I'm sorry – I'm a photo thief.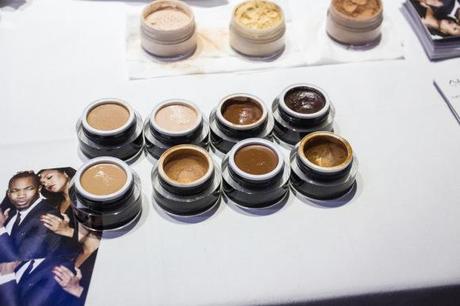 Now, to the foundation. – The image above shows all eight shades and it is pretty much true to colour.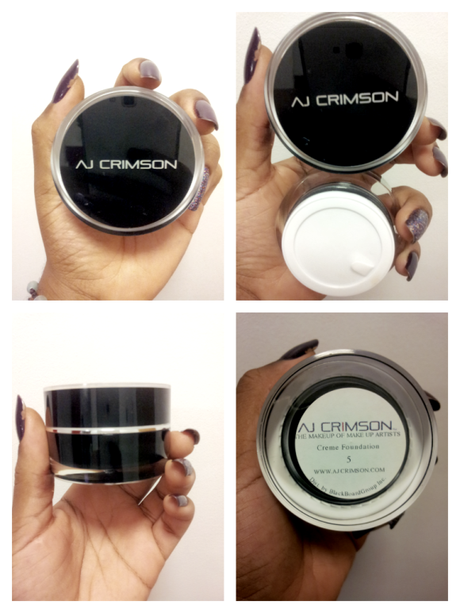 I'm still mixed on this. I want to love it, but I don't….
1 | It doesn't smell very pleasant – If you can imagine what some of the MAC liquid foundations smell like, it only smells fractionally better than that.
2 | When I asked him, AJ suggested I use a normal flat foundation brush for application. My go to brush is the foundation brush from NATIO. (You can get it in Debenhams for £8. <3) – But anyway, the product doesn't apply nicely with it. As it's so creamy I tried stippling and then gently buffing with the Real Techniques Stippling Brush. Again, I'm like……. :s Nope. So I finally tried with my fingers and I'd say that is the best way to apply this.
3 | BUT THEN – As it is just so creamy, and you're now applying with your fingers, you use up a lot of product. Not just because you take a lot out of the jar but because of what you waste on your hands. – If I had loved this product and wanted to get it again, I probably wouldn't anyway because I'd have to pay overseas delivery just to end up with half of the stuff going down the drain.
4 | I'm barely half a finger tip deep into the jar and I feel as though I'm going to hit the bottom.
5 | Unlike the the loose powder, there's no weighting or ingredients anywhere on the jar. How do I know I'm getting a good amount for my money? How do I know what I'm putting on my face is good for my skin type?
6 | By the end of the day, your skin looks a little grey. I have no idea why, it just does. This never happens with my other foundations. AJ specifically said that he didn't include an SPF in the formula to avoid the muddy grey but hey-ho….. guess that didn't quite work out.
7 | My skin gets extra oily around this time of year. This foundation makes it look even worse. And in places I never usually shine too!!
There are some good points though.
1 | The colour is a really good match for my yellow undertones. AJ took one look at me, even with the heap of foundation that I was already wearing and he knew I was a #5 straight away. (He matched my 'highlight' foundation to #4, which again, was right, but I don't use foundations, especially not cream ones, to highlight under my eyes)
2 | It is really full coverage. In his seminar AJ claimed it could cover tattoos. I don't have a tattoo so I tested it on a a burn mark on my bum cheek from my straighteners LOL. It covered it in two layers. That was good enough for me. – It's definitely build-able.
3 | The packaging is really stylish. Even though it is just made from clear acrylic, I love the black effect and it doesn't look cheap when you pull it out of your bag and your friends ask where you got it from.
I can only really comment in how this worked for my skin (dry/oily combination).  But it could maybe work for other skin types or people with clearer skin than me! Sadly, I won't be reordering the foundation.
The one thing I'm still a bummed out about is that I didn't buy any of the foundations or lipsticks from American brand Flori Roberts, but luckily, there is a UK based site as well as an American one!!



(Considering it was a make-up show, there was really dodgy lighting in the main hall!)
So yeah, I thought the whole make-up show experience was really fun and for its second year, the  guys at MakeUp Show Live really did a good job at organising and executing the day. I had a great time and will be back (as a customer) again next year!
Happy faces :)
Lauren*