A few weeks ago, I took a lesson in Gulf Shores, Alabama flying a Piper PA-28 Warrior. I flew out of Jack Edwards Airport (JKA, Gulf Air Center) with my instructor, Rod Kellogg, mom, and brother. You can find the full story here: Piper PA-28 Warrior Flight Over Gulf Shores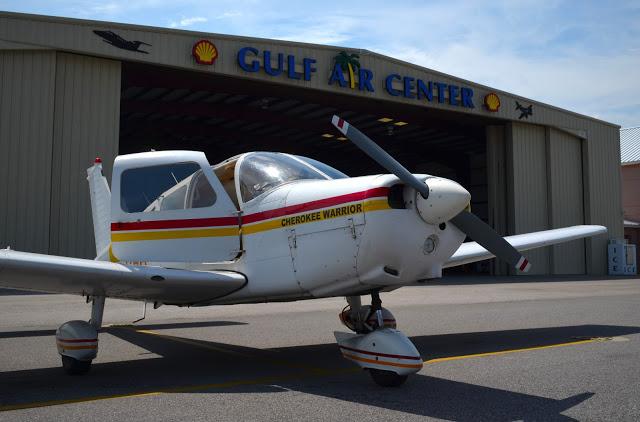 Our Piper PA-28 Warrior (N8410C) at JKA
As a part of our flight, I got the chance to fly into one of the coolest airports I've ever had the opportunity to fly into. After a sight-seeing flight around the Gulf Coast, we flew West towards Dauphin Island. On the island lies airport 4R9, built right out into the ocean.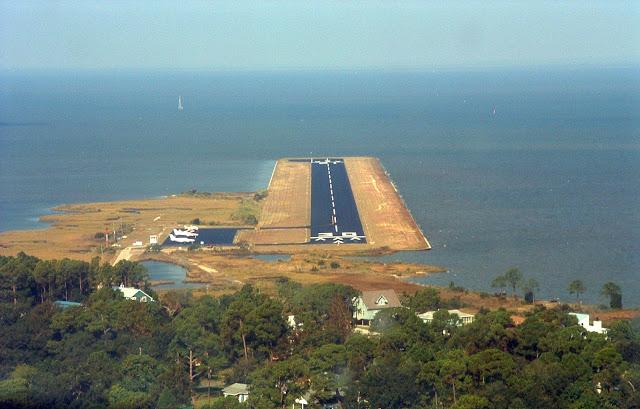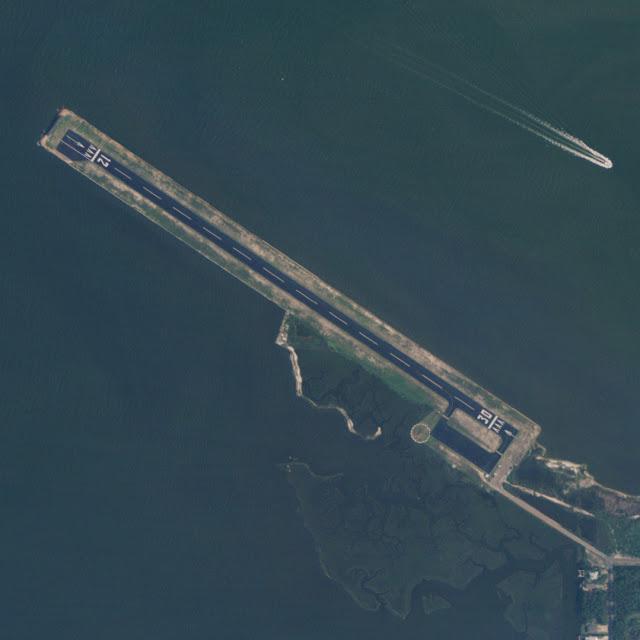 Dauphin Island Airport (4R9) is a county-owned public-use airport in Mobile County, Alabama. It is just northwest of the central business district of Dauphin Island, a town located on a barrier island. The airport is on Mobile Bay, west of the Aloe Bay Channel. Dauphin Island Airport covers an area of 22 acres at an elevation of 5 feet (2 m) above sea level. It has one runway designated 12/30 with an asphalt surface measuring 3,000 by 80 feet (914 x 24 m). For the 12-month period ending May 18, 2010, the airport had 3,650 general aviation aircraft operations, an average of 10 per day. We only saw 1 helicopter when we visited the airport.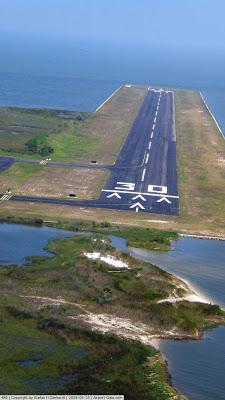 I can't think of too many general aviation airports out there that are seemingly built out onto their own islands. Coming from Virginia, we don't have anything really like this. Needless to say, I was excited to try flying into this airport. Dauphin Island 4R9 is one of smallest airports I've flown into, to date.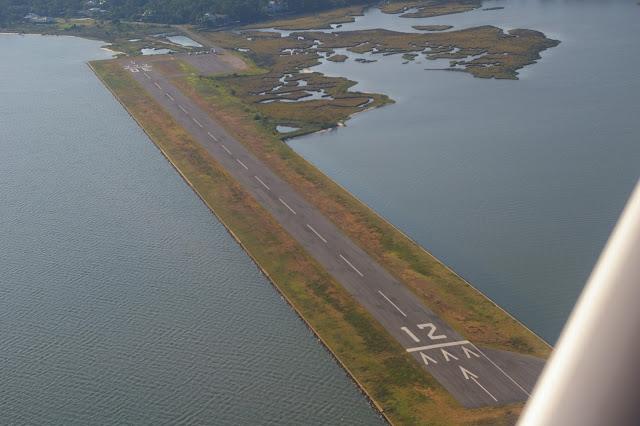 We did a total of 2 landings and 2 takeoffs at Dauphin Island. In-between  we took a break, shut the plane down at the end of the runway, took some photos, and explored a little bit. The photos below are from that break: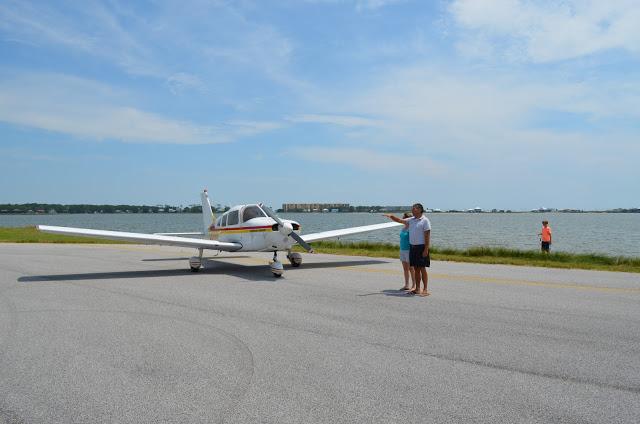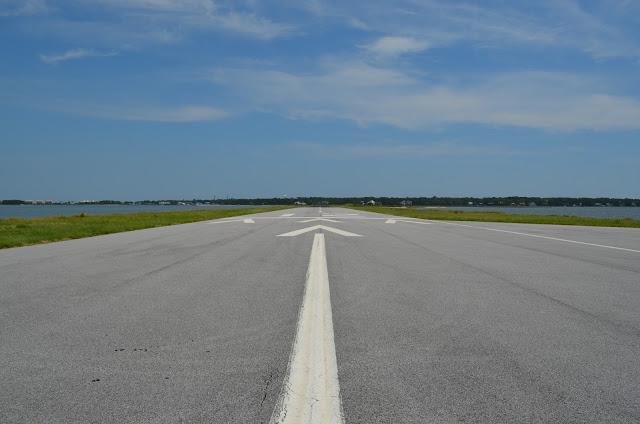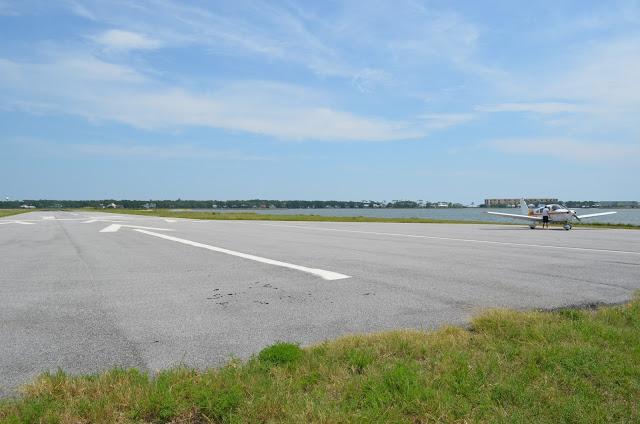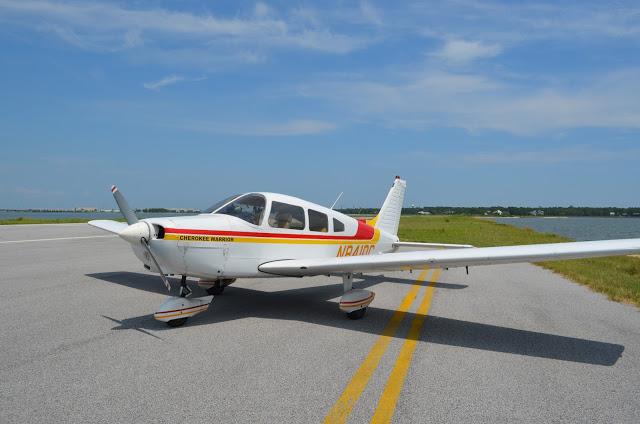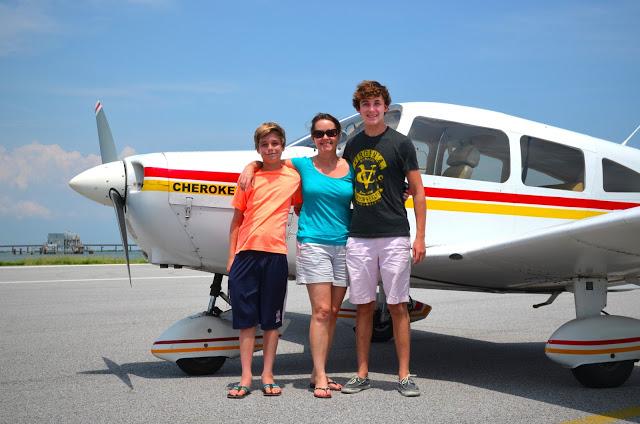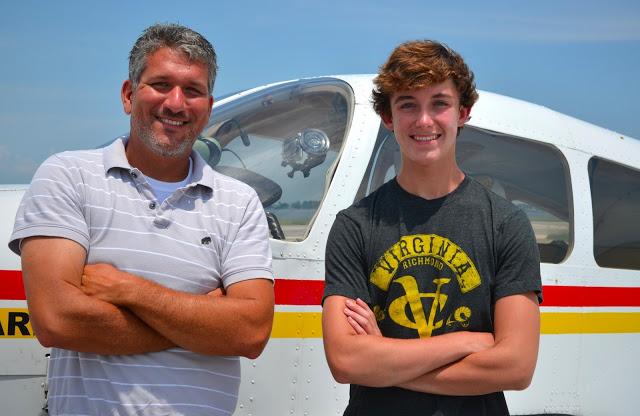 For me, this was the location of my first landing in a Piper Warrior. It wasn't the best landing out there, but I wasn't too disappointed  I knew it would be challenging to learn from scratch on a different, much older plane. 
Here is the video of one landing at Dauphin Island (runway 12). More videos like this can be found on my youtube channel: MartinsAviation1

Here is the video of one takeoff at Dauphin Island (runway 30). More videos like this can be found on my youtube channel: MartinsAviation1

If anyone is on the Gulf and has a chance to fly into Dauphin Island 4R9, I'd highly recommend it! The flight is beautiful and the airport is beautiful, what could be better? I really enjoyed spending a few moments there and can't wait to go back one day! I'll always remember it as one of my favorite airports. Thanks for reading and watching!,Swayne Martin Twitter: @MartinsAviation