Cold and flu season is here and, more likely than not, you and your loved ones are going to get sick at some point. Unfortunately, there's no cure for the common cold, but there are things you can do to help lessen your chances of getting sick or get through your illness more quickly, like washing your hands frequently, getting plenty of rest, and taking an immune support supplement like Airborne.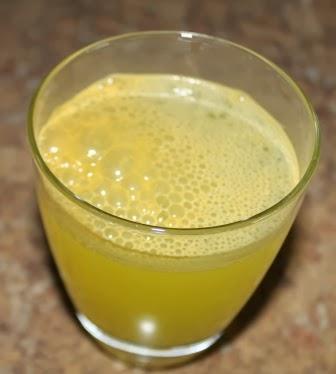 Thanks to Smiley360, I had the opportunity to sample Airborne in tablet form. These "effervescent tablets" had a Zesty Orange flavor, which was absolutely delicious! I just dropped a tablet in 4-6 ounces of water, let it dissolve for a minute, and drank it up. Airborne contains a blast of Vitamin C, along with 13 vitamins, minerals and herbs, and can be taken up to three times a day.
Airborne's effervescent tablets also come in Pink Grapefruit, Very Berry, and Lemon Lime. (I'd love to try the Very Berry next!) They also come in chewable tablets, lozenges, and gummies, including gummies for kids. CLICK HERE to see other options for purchasing Airborne products. And be sure to use the following $1 off coupon!


CLICK HERE FOR A $1 COUPON FOR AIRBORNE!


I know that getting sick during cold and flu season is most likely inevitable, but I'm happy to give my body's immune system a little support by using Airborne.


Disclaimer: I am not a medical professional and this post should not be taken as medical advice. Check with your doctor before using supplements. This product is not intended to diagnose, treat or prevent any disease. I received a free sample of this product for my honest review. All opinions are 100% my own.