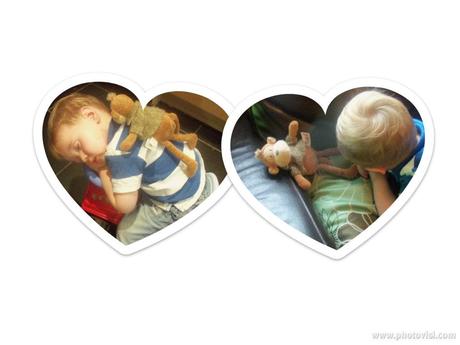 Kody is monkey mad and a monkey really does represent his character as he is forever jumping around. I eagerly awaited the new Air Puppy teddy being received as I knew Kody would be delighted with his new monkey friend.
The Air Puppy is a new and exciting range of soft bodied teddies.  These are so soft and cuddly I can clearly see why Kody has refused to put it down and has carried his new monkey friend everywhere with him.
I am hoping they wash well.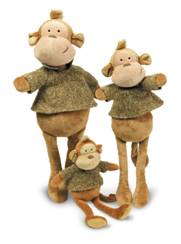 With so many different designs you will never be short of adding to your collection.
These would make ideal gifts and look and feel fantastic.
There's always room in our lives for more cuddles. Now, thanks to Air Puppy, there's a brand new group of loveable, huggable, soft-toy animals on hand to provide them – the Cuddle Crew.
Whether you love bears, bunnies, cats, dogs or something more exotic, with nine different ranges and over 45 characters to choose from, there's a member of the Cuddle Crew waiting just for you. Made of sumptuous, soft, top-quality materials and exclusively designed in the UK, the characters of the Air Puppy Cuddle Crew are gorgeously soft aspirational lifestyle toys.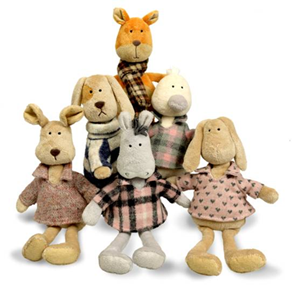 Each member of the Air Puppy Cuddle Crew is hand-assembled, meaning that no two are exactly alike. The faux suede used for the inner ears and base paws of the Hickory Shack range is called Alcantara and is the same material used as a seat trim in the manufacture of Aston Martin cars.
Air Puppy is targeting a discerning consumer demographic of professional ABC1s and is sold via a network of carefully selected upper-mid tier bespoke vendors and specialist retailers including Harrods, The Pod Shop, Holkham Hall Estate, Fenwick, Teddy Bears of Witney, The Duchy of Cornwall Nursery, Brown Thomas and Selfridges. Online stockists include www.kiddiebase.co.uk and www.manbuyspresent.com.