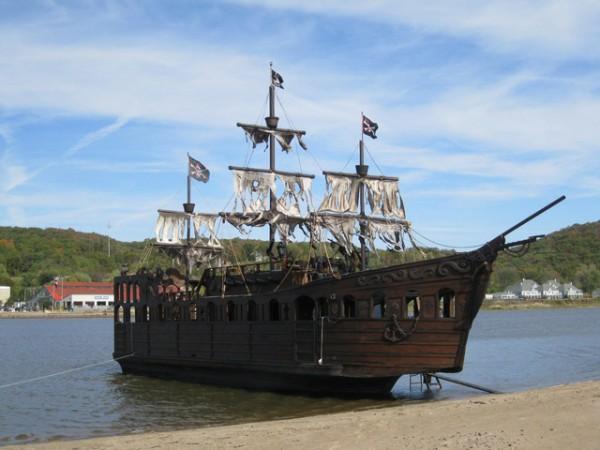 Jack Sparrow isn't the only cool pirate there is, you could be one too if you have about $79,000 dollars to spend on this ship. Arrrgghh!
This pirate ship is actually a 50′ 1988-build Gibson houseboat, which has a brand new twin 454 and a whole bunch of other ship things that I have no idea about. It has enough space for 30 pirates and got 2 bedrooms and 2 baths as well.  It ain't the Black Pearl, but it looks badass.
If you have the coin, you may as well see to this, matey.. Arrrgghh!
See more pics through the source link or check out the video. Arrrgghh! Did I say Arrrgghh! too much?
[Via:  Fully Appointed Pirate Ship 'Gypsy Rose' For Sale Laughing Squid]
(All the images, trademarks, logo's shown on this post are the property of their respective owners)
Roshan Jerad Perera