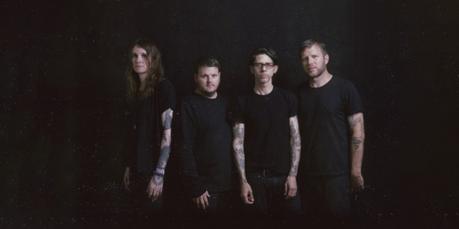 Against Me! are set to take over the Danforth Music Hall. They'll be playing four complete albums over two nights.
First up, on October 15th, they'll play Searching For A Former Clarity and New Wave. On October 16th, they'll play White Crosses and Transgender Dysphoria Blues.
Against Me! have chiselled out a spot in many punk fans hearts. The band, who formed in Gainesville, Florida in 1997, have been a staple in many music libraries.
Lead singer Laura Jane Grace recently came through town with her side project, The Devouring Mothers, but
it's been some time since we've been graced by the Against Me! experience.
"While working on new music this year - before we move forward into the future - we thought it would be fun to revisit the past, the albums that got us to where we are now. Like chapters in a book, there's a narrative that flows through these four albums that we've never had the chance before to present in this context, as one complete story. I'm excited to share the songs as a whole in this way. This is probably the closest I will ever come to being a part of a 'Rock Opera' of any sorts." - Frontwoman Laura Jane Grace via press release
Opening for Against Me! in Toronto are Chris Cresswell (The Flatliners) and Dilly Dally.
At the time of writing, there were still tickets available via Ticketmaster.