Following the announcement of the new Graph Search feature, Facebook has rolled out another new facility for its' users in the US through the Facebook Messenger app, allowing them to make free calls between iPhone's. All these new features leaves us wondering what will happen next for Facebook?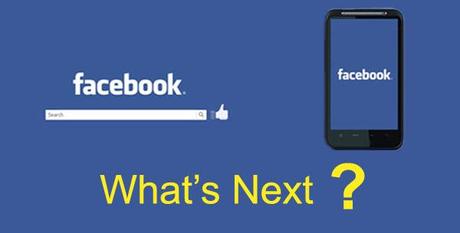 There were some rumors about Facebook developing a smartphone. But these speculations faded away after the announcement of Facebook Graph Search. This new feature could be Facebook's first step towards introducing a much more personalized search engine, which Google already does by combining Google+ with search. But Facebook has a better chance to overcome Google in the social area, thanks to their half-a-billion of active users. That's just one thing we can expect next from Facebook.
And to the next big question – Is Mark Zuckerberg really planning to enter physical market with a smartphone?  Well, it could happen. Facebook's competitor, Google already has many devices in the market, including smartphones and tablets. Amazon and Microsoft are also reportedly working on smartphones as well. So, it's possible for Mr. Zuck to make a challenge. Although, bringing out a Facebook dedicated smartphone could not be the most innovative idea, even with millions of users in its' database, because smartphones are not made for just social networking. And I highly doubt that someone would spend so much money on a smartphone only to use Facebook.
Facebook entered the physical market with its' new "Gift" service, and they will most likely bring out a smartphone in the near future, despite their statements against the rumors. However, shareholders of the social network are not really happy about how things going at the moment. They already sees that it's only a matter of time before Facebook goes down the drain, where Friendster and Myspace already resides. Now it's up to Mr. Zuck to take a risk and try out something new, instead of stuffing Facebook with a bunch of advertisements.
What would you like to see next from Facebook? Leave your thoughts in the comments section.
 
(All the images, trademarks, logo's shown on this post are the property of their respective owners)
Roshan Jerad Perera