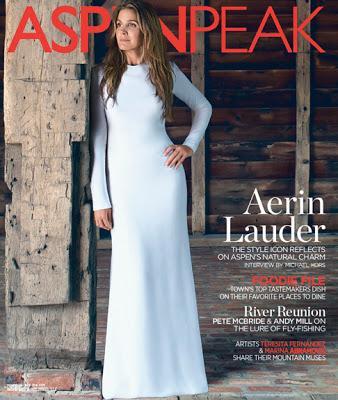 Aerin Lauder seems to be quite the topic of conversation these days.  I don't think you can open a magazine that she is not in right now.  Bloggers, editors, and writers alike are buzzing over her life style branding tour.  Look out Ralph Lauren, soon we will be living in Aerin's world.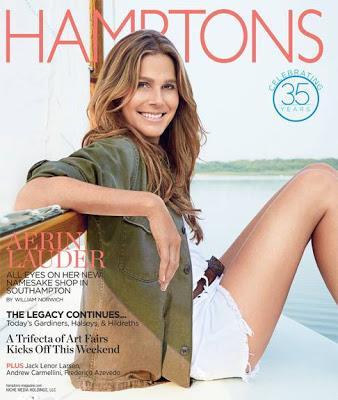 A lot has been mentioned about her new store or concept boutique in East Hampton, the first of many I am sure, that will bring together many of Aerin's product lines, summer essentials (in this case), and lines that Aerin likes that fit in with her brand.  It is a "must see" for me next month when I am in town!  I wouldn't be surprised if we see a little pop up shop in Aspen next year??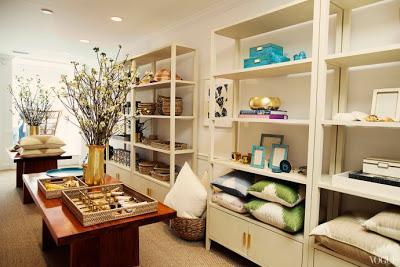 Aerin explains that she has always been in love with decorating.  The enthusiasm generated by the publicity of her magnificent homes in shelter magazines had people always asking where she got this or that.  That prompted her to seriously think about recreating pieces she or loved ones owned or were inspired by her travels as part of a bigger life style brand with a real person standing behind said brand.
Estee seems to be waving an approving wand over her granddaughter.  The obvious 1st introduction to the AERIN lifestyle brand was a notable line of make up in a natural palette.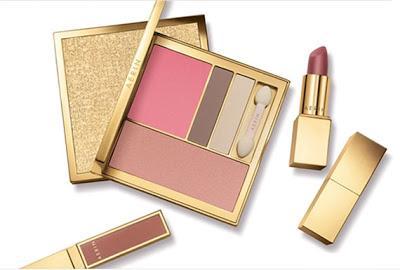 Tabletops and objects d'art came next.  Each piece has meaning and an inherent beauty that exudes the message that is Aerin:  classic with a traditional twist.  Geodes, shagreen, pyrite, shell, lacquer; It seems everything she touches turns to gold.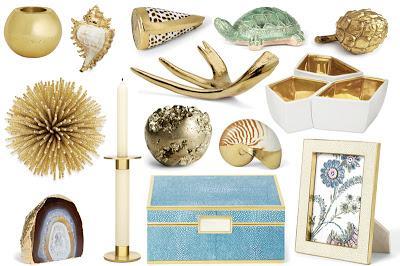 Shoes, candles, sunglasses, and jewelry soon followed.  Her collaboration with Erickson Beamon is based on pieces either her grandmother owned or have a tropical, vintage feel.  Bold baubles that translate from day to night.  Glamour and femininity ring throughout each collection.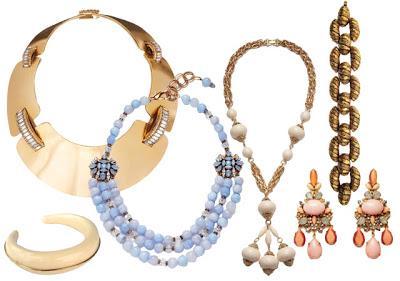 I mentioned previously (when I got a sneak peek) the excitement surrounding her newly launched fabric and rug line with Lee Jofa.  Elegant wovens, classic florals, sumptuous velvets, strong graphics, and rich embroideries present a well thought out and complete line; again indicative of Aerin's effortless look.  Her belief is to live beautifully but comfortably.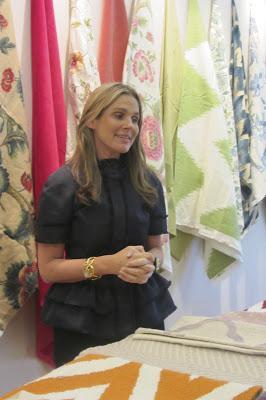 And this Fall Aerin is unveiling a furniture line with EJ Victor as well as lighting with Visual Comfort.
Aerin has taken cues from the places she loves the most.  From the chic, relaxed beaches of the Hamptons and Palm Beach to the rustic simplicity of her mountains hideaway, her classicism translates to an understandable lifestyle brand that affords everyone equal opportunity to "have a little piece" of Aerin's world.  Everything she rolls out has an effortless, easy going feel that speaks to one another whether it's a lipstick color or a fabric on one of her chairs.
In this month's AD magazine, Aerin's soon to be released furniture line made with her fabrics was set in a few pretty spectacular little vignettes.  You can really get a feel for the luxurious life style brand with a sense of ease that is AERIN.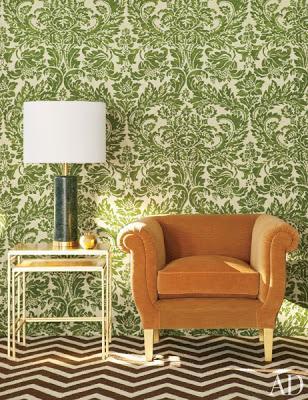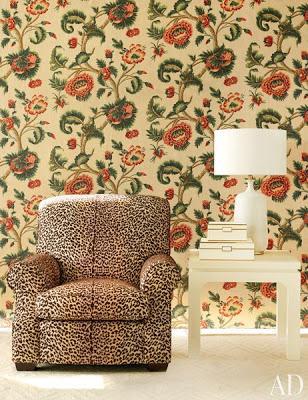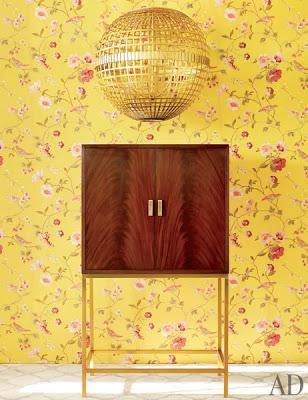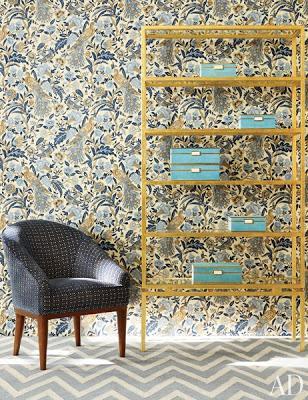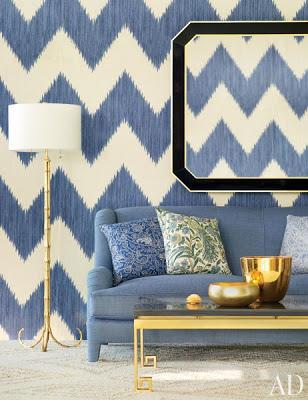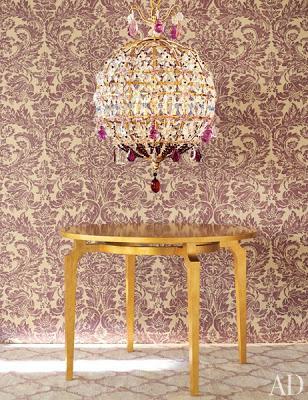 A book is accompanying all this is to be released in October.  The furor surrounding Lauder will not be quieting any time soon.  There are many more chapters to be written!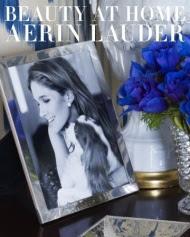 Is it purely a coincidence that Aerin is so damn photogenic??
Most photos courtesy of AERIN, room vignettes in AD by Peter Estersohn