Gee, I wonder which "poor" people they are trying to assist…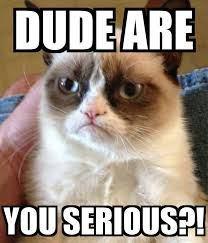 From Sacramento Bee: Advocates for the poor are demanding that the California Department of Motor Vehicles stop suspending the driver licenses of people who fail to pay traffic fines or appear in court.
Monday's letter from Bay Area Legal Aid, the ACLU of Northern California, Western Center on Law and Poverty and others alleges that the DMV lacks the authority to suspend licenses at the request of court officials. That's because many courts, the letter said, improperly conclude that someone falls under the suspension law that applies to people "willfully failing" to pay fines or appear in court.
The letter to Transportation Secretary Brian Kelly and DMV Director Jean Shiomoto comes as state lawmakers consider legislation that would prohibit the practice.
"We ask that the DMV immediately cease suspending driver's licenses for failure to pay and failure to appear…until there is a system in place to ensure that all courts provide legally-required procedural protections," the letter reads.
Mike Herald of the Western Center on Law and Poverty said many poor people cannot afford the high fines and surcharges from traffic tickets. Losing their license makes it that much harder to earn a living and pay off the tickets, he said. "It's become so damaging to people. They're pretty much stuck in a hole forever," Herald said. Monday's letter follows lawsuits against some counties over the suspensions. A lawsuit against the state over the suspensions is possible, he said.
Lawmakers last year unanimously approved legislation that allowed people to go to court to contest traffic fines without first paying the money.
Another measure, Senate Bill 881 by state Sen. Robert Hertzberg, D-Los Angeles, would prohibit a county or court from seeking to suspend a driver's license to collect on unpaid fines. The bill also would repeal the rule requiring the DMV to suspend a driver's license at a county's request. It is pending in the Assembly.
The DMV was not immediately available for comment.
DCG