Blog.carolineelvin.co.uk is a lifestyle blog with a focus on travel. It's aimed at 24-35 year olds who like to spend any extra cash they have on travelling, buying the latest beauty products & making their home look pretty! My blogging site is a branch off of my author website, featuring my latest books!Blog. Twitter. Instagram.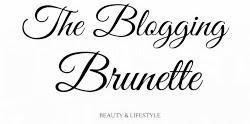 Hello, I'm Vicky, the twenty-something London girl behind The Blogging Brunette. With more than five years experience working as a makeup artist and beauty professional I decided that it was time to share my tricks of the trade with everyone. Whilst beauty has always been my main love, my blog has expanded to cover fashion, baking and lifestyle so there truly is something for everyone. I look forward to meeting you all in 2016!Blog. Twitter. Instagram. Bloglovin. YouTube.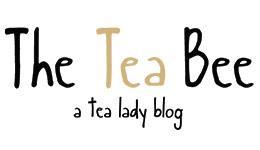 I am Carli aka The Tea Bee. I set up my blog in 2014 as a place for me to post my recipes so that when my lovely customers asked me I didn't have to keep writing them out. Since then I have been hooked on blogging, reading blogs, planning blogs and setting up blogs. I am an actual blog-a-holic. I have found new love for fashion, beauty and photography and made some amazing friends along the way. The Tea Bee is a lifestyle blog of a Teesside Tea Lady featuring fashion, interiors, food, travel, beauty and independents. I have been lucky enough to be featured in articles in the following; The Guardian, Living North, BBC Good Food, Q Magazine and Buzzfeed to name a few. I even bagged myself a couple of spots on Channel 4's Sunday Brunch too filling the tummies of Tim Lovejoy, Simon Rimmer and Johnny Vegas.Blog. Instagram. Twitter. Facebook. Pinterest.


Hello! I'm Mia, a 21 year old girl obsessed with all things make up and style related! My blog, STONE AND PEARL, consists of a mixture of reviews, favourites, wishlists along with general beauty and skincare posts! I've always had an interest in beauty and skincare and feel I have knowledge that may be valuable to others, so I thought I'd share it through my blog!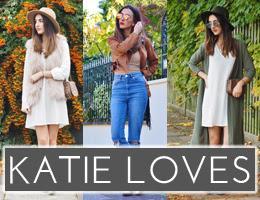 Hey! My name is Katie and I am a 23 year old girl currently working as a Marketing Assistant for a British beauty brand after having studied for an English Language and Communication degree at University. I set up my blog, 'Katie Loves' at the end of my first year of University as I found myself constantly reading (and procrastinating whilst studying!) tons of fashion and beauty blogs. I have always enjoyed fashion and loved writing so decided I should try my hand at blogging myself and here I am today, 4 years later still blogging in between working full time! My blog is my way of documenting my favorite outfits as well as, reviewing my recent beauty buys and detailing my fashion finds so I hope you enjoy your visits to, 'Katie Loves' as much as I enjoy creating content.Blog. Bloglovin. Instagram.
My other very gorgeous advertisers this December have been; Dainty Desires, Love and Other Awesome Stuff, Frey de Fleur and Mode Madeleine. Make sure you go give them some lovin' as well! If you'd like to advertise me in any further months, you can find out all information, statistics and prices here.

Megan. xo

Facebook  - Twitter - Instagram - Bloglovin - Youtube