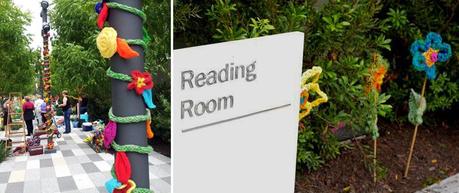 This weekend marks the opening of Klyde Warren Park in Dallas. A new park is an exciting thing. And there's a slew of activities and celebrations around its opening, including a concert by the Dallas Symphony Orchestra and robot chess. There's even going to be a yarn-bombed reading room area!
This yarn-bombed reading room extravaganza was organized by K Witta of the Dallas Yarn Bombers, and is centered around a garden theme. I got to attend my first yarn bomb meeting last week, and helped sew some flowers onto vines for the display. It was peanuts, compared to the adorable knit bugs and vines and flowers that others had contributed, but I was glad to contribute to the effort.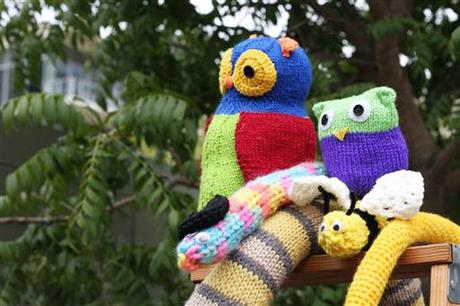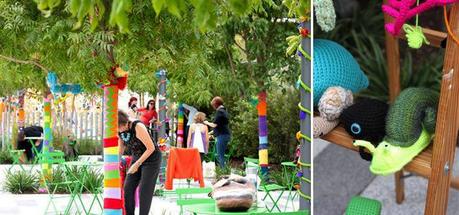 I'm looking forward to more yarn-bombing events, and to checking out the new park! If you're in town this weekend, check out Klyde Warren Park's festivities. If you're a knitter/crocheter, there's a knitting circle that will meet from 2-4 on Saturday at the yarn-bombed reading room.
Images in this post are from here and here.