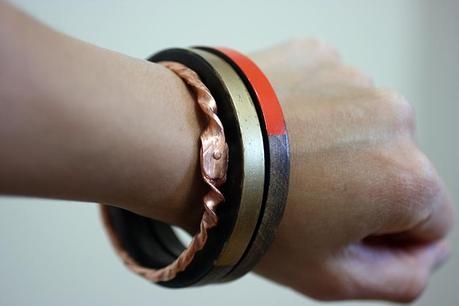 A month ago, I started a metalsmithing class through the Craft Guild of Dallas. I had been wanting to learn metal crafting so I could up-the-ante with jewelry making. Signing up was one of the best decisions I've made this year – I've left every class giddy about what we learned that night!
The class format is pretty much self-paced. For us newbies, the instructor said all she cares about is that we master the techniques. She doesn't care if our pieces came pretty. In fact, they're going to come out ugly!We work in copper, since it's relatively inexpensive.
Our first project was making this twisted bracelet, complete with a rivet closure.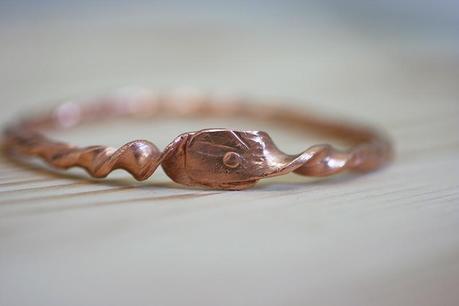 Each project teaches us basic skills and principles. Like how to work the burner (I had a hard time even striking the lighter my first class). And proper filing techniques. And even how to saw metal.
For our second project, we made a flower. We started off with a heavy copper rectangle, and through texturing and sawing, turned it into a flower.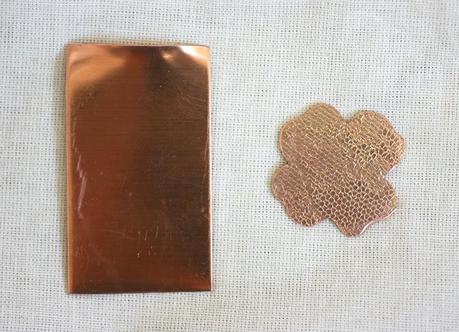 We learned how to add texture to the metal by running it though something that looks like a pasta machine.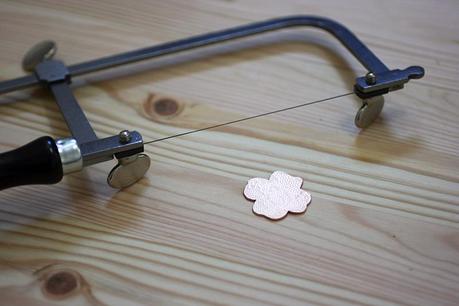 Then came a lesson in sawing, which I found really fun.
We even got to hammer out some circles! Lastly, we got to solder the circle onto the flower shape.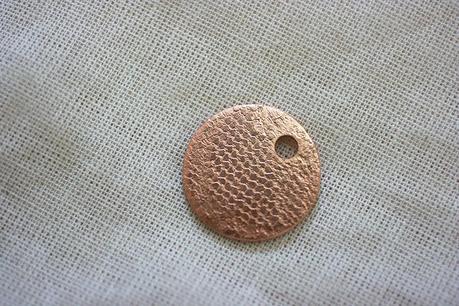 When I lived in Boston, I used to take a couple classes every year, and I realize I've missed learning in a classroom setting. So I'm thankful I get to continue learning.
If you're interested in following me on my adventure in metalsmithing, check back next week!