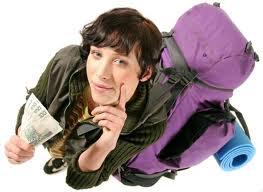 Nearly every travel-minded person's dream is to shun the "real life," throw a few items in a backpack, and tour the world. Following in the footsteps of college students and thrifty travellers, this is an unforgettable adventure that - if done right - can cost you very little. A bustling city with a wealth of culture, the Dutch capital is not to be missed on the agenda. Here are our tips for getting the best bang for your backpacking buck in Amsterdam!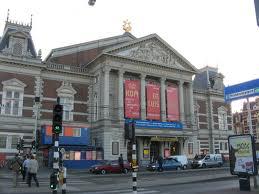 Culture on the cheap

Amsterdam is home to a spectacular classical music center called the Concertgebouw. Hosting Holland's best performances, the concert hall can cost a shinny penny to enter. But not on Wednesday's. Visitors are invited to a one hour sample of the week's concert offerings as they rehearse for the evening's show. The lunch performances include classical, opera, jazz and student orchestras. And, located along the Museumplein lawn, it's the perfect place to go after a picnic in the park!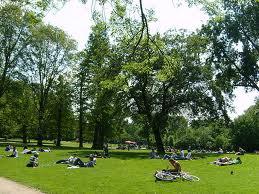 Low-key loitering

Speaking of parks, Amsterdam is home to a host of green spaces. From the famous Vondelpark, to the out of town Flevopark, east side Oosterpark and the Westerpark, there is no shortage of places for a busy backpacker to rest his weary legs. And with mellow laws on bbq-ing, drinking - and smoking - outdoors, it can be a cheaper way of hanging out than at the restaurant or bar. So, grab a six-pack, a couple of "broodjes" and enjoy Dutch nature. On colder days and nights, swing by the local Albert Heijn grocery chains for a cheap warm-up. Their self-service coffee and tea machines make delicious brews and just a fraction of the price of a Starbuck's.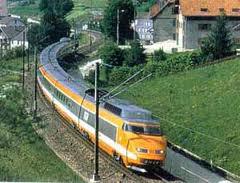 Take the train

Amsterdam Centraal is an international train station with lines connecting the most visited cities in Europe. In just a few hours you can travel to Paris, Brussels, Germany and (for a few hours more) even Copenhagen. The best deals are often booked in advance, but overnight trains can fill up with cheap, last minute deals. Leg room may be scarce, but the seats are generally plush and comfy so you can nab a nap. You can also bring along your own snacks and drinks. However, Backpackers Travel Insurance is a must for those on long, multi-city trips. Pick-pocketers and thieves are notorious for roaming train cars, keeping an eye out for unsuspecting victims. It's better to be safe and prepared for emergencies - nothing ruins a travel adventure like losing your passport or wallet.