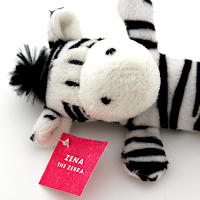 Once your child starts using that computer he receives for Christmas, he's going to find that there are still plenty of things he'll need, like a USB flash drive. That's when it's time to head to
FlashPals.com
! They have adorable flash drives that appeal especially to children or anyone who loves cute and cuddly things. Kids love them because each FlashPal: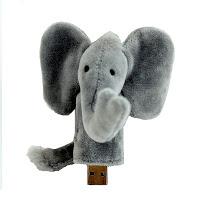 has a name, personality, and birthday, just like your child!
comes with a keychain. Just snap your FlashPal onto your backpack or purse, and never lose your flash drive again.
has a sleek protective case for storage.
saves the wild. FlashPals is a proud supporter of the Giraffe Conservation Foundation.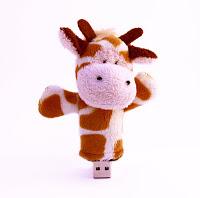 Your child can select a giraffe, zebra, gorilla, tiger or elephant! My boys selected a zebra for review, and it is so cute! Zena the Zebra arrived in a little cylindrical case with a little keychain so my kids can hang it on their backpacks. This little zebra is super-soft and very well-made. And a little red "heart light" shows up when you plug her into the computer! Zena is so adorable that I'm tempted to keep her for myself! And if your child's class, sports team or club is trying to raise some cash, there's a FlashPals fundraising program, too!
I hope you'll visit
www.FlashPals.com
and pick up some cute USB flash drives for your children (or yourself)! Visit them on
Facebook
and
Twitter
, too.