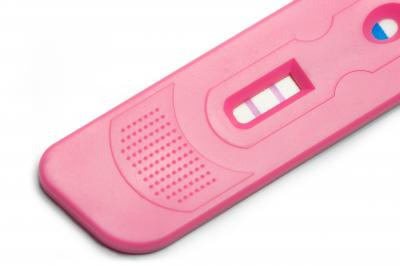 Credit
I talk to a young mom today who had made up her mind to adopt her unborn son the moment she realised she was pregnant. Avoiding the chance to bond with her baby she then faced the ultimate choice of handing her baby over to Social Services or keeping him.
"As soon as I saw the two blue lines I knew I could not keep the baby, it would be given to someone who wanted him.
I knew my ex would want to know what kind of mom I was going to be.
I went to the antenatal appointments refusing to bond with the baby growing inside of me, I didn't want to know anything, I didn't even want to feel the kicks. I hated being pregnant, I hid my growing stomach right to the end in baggy clothes and kept a low profile. I hardly left the house.
I did not want anyone to see me, my mom brought baby items, I took them back to the shop. I did not want her thinking I was keeping him.
When I gave birth I hated every second of it, the hospital knew my wishes but they said until Social Services had the paper work in order they would feed him and change him when needed.
My mom gave them some baby grows, two days past and Social Workers came to the hospital and asked me to sign some forms, they would take my baby into care.
It was then I started to cry.
I screamed "No you are not taking my baby".
I picked up my son and held him close, I phoned my mom and told her I needed her to promise she would be there for me and my son. She came to the hospital and said this is the best day of her life. I had made her so proud.
I am happy to say he is now 2 years old and a happy little man, yes it has been a struggle but I would not change him for anything."
If you would like to share your own anonymous story with the blog you can submit it to share with our readers.