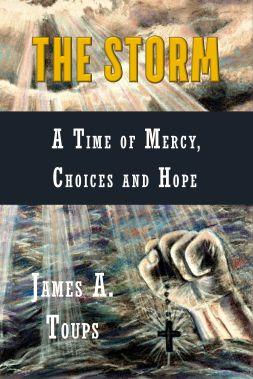 What a beautiful story of a man who has chronicalled his life from his early childhood to now, an adult husband with grandchildren of his own! I thoroughly have enjoyed reading this biography!

Five stars. I loved this book. So inspirational and truly remarkable.

Love story! This is the most beautiful story of the love of Jesus that began with certain family and spiritual values instilled in a young boy. They grow with him into manhood and becoming a father. You will be amazed and gripped by how Toups provides Scripture at every turn, that will cause one to inner reflection of their own
spiritual life. Highly recommended reading for all Christians of all faiths. Thank you, James Toups, for this special gift.

An excellent read! Jay Toups, your love of Christ, God and family are truly inspirational! With each struggle he encountered, one thing was always present: his remarkable faith and trust that God would provide for him and his family, no matter what. Life can be overwhelming at times, however, a feel-good book like this one puts everything into perspective. I was captivated by his openness and found myself wanting to hear more! Thank you, Jay, for sharing your innermost thoughts!
(Source: Amazon.com)