I was working on some hand lettered table tents recently and simultaneously bumped into some adhesive bling strips while shopping at Michaels. I decided to marry the two and I think they are a perfect match!
---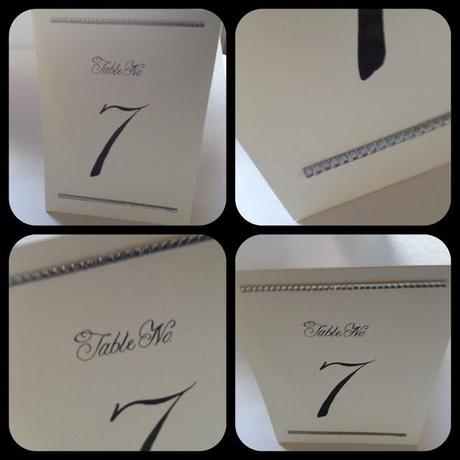 ---
Love this idea! I also think the strip would look nice "bleeding" off of the whole tent. More rhinestones can be added to the accent marks of "Table No." as well! For example, the N, and/or the T. 
Just some ideas if you are having a bling wedding and are looking to affordably jazz up that table. Will add sparkle for sure!
Hope you enjoyed this Wedding Wednesday! --ct