I have a long list of things I'd like to do to update my house, but time and money mean that many of those upgrades aren't going to happen for quite some time. However, I really enjoy taking little, inexpensive steps to add joy to my home. For example, I recently bought an inexpensive patio set for my front porch and added a little duck in rain gear that makes me smile every time I arrive home!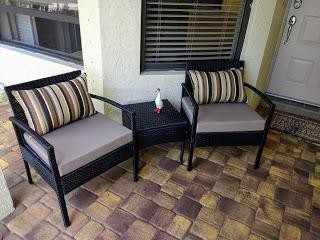 There's also plenty that you can do inside the home to make you smile that won't cost a lot. Pick up some summery dish towels, add a new rug or throw pillows, or put a new coat of paint on the walls.
The bathroom is one place that we spend a lot of time in, so it's a great idea to make it a happier place to be, too. One way to do that is to add some hand soap that's not only functional, but looks great on the counter and smells good! The Softsoap Décor Collection is the perfect way to add some joy to your bathroom. Look how pretty they are!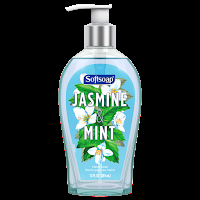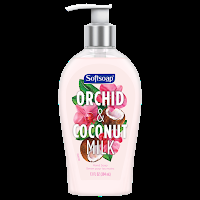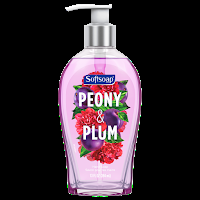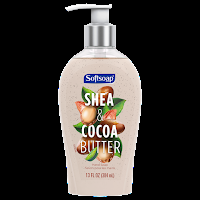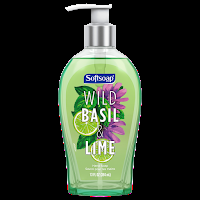 And the Softsoap Décor Collection is available in five wonderful fragrances: Jasmine & Mint, Orchid & Coconut Milk, Peony & Plum, Shea & Cocoa Butter, and Wild Basil & Lime. I had a really tough time deciding which one I wanted to use first because they all smell so wonderful! I finally decided on the Orchid & Coconut Milk because it combines two of my favorite things: flowers and coconut. It adds a summery touch to my bathroom and, just like the duck on my front porch, makes me smile every time I see it.
According to a Toluna study, more than 79% of Americans wish they could bring more joy into their home, and 69% specifically wished to add joy to their bathroom! Adding hand soap from the Softsoap Décor Collection is a wonderfully inexpensive and easy way to bring a little happiness to your home (and help your family stay clean, too!).

Disclosure: I received complimentary product samples to facilitate my honest review.