Just what I would expect from liberals, you know, the ones who are "tolerant" of the ideas of others.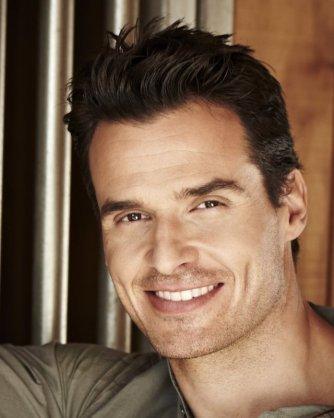 Actor Antonio Sabato Jr.
From Fox News: Actor Antonio Sabato Jr. claims he has been blacklisted by Hollywood directors thanks to his speech at the Republican National Convention in July.
The soap opera star spoke with Variety about the backlash he received after voicing his support for Donald Trump at the RNC. "It's been interesting," he told Variety. "I've had fantastic directors who have said officially to my agents and managers they will never hire me again. They will never even see me for projects. That's unfair. It's just like Communism."
Sabato said he just wanted to voice his opinion. "I was never a politician. I care about my country. I put God first. For the last seven-and-a-half years, I've seen this country led by a leader that's made mistakes. I spoke my mind about it. But because I'm in the industry, you can't talk about that," he said.
And it's not just those in Hollywood that are angry with Sabato's remarks; the actor said he was also slammed on social media for his political views. "On Twitter, there's been name calling, and celebrities attacking me. That's fine. I see it, but I don't read it. I block them and delete them and move on."
Despite all of the backlash, the actor has no plans to leave Hollywood behind. "I have my hands in all kinds of businesses. I'm never going to leave Hollywood. I'm going to go after it one way or another," he said. "I'm just speaking the truth — people don't know how this business works."
DCG