Today, I... wrote a freelance article, filed my taxes, 
cleaned the bathroom, 
fact-checked, a lot, and made myself dinner. I also took a break to play Just Dance 3.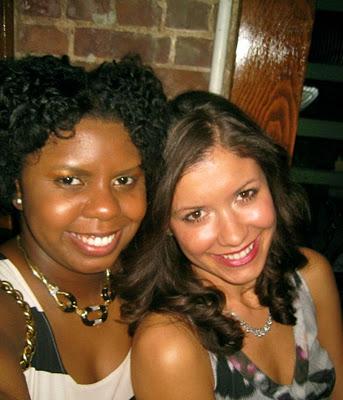 In the past month, I've already celebrated three birthdays, and there are many more to go. Many of my friends are turning 24. And despite the fact that 24 is the same age I will be in just five short months, it sounds old. I thought I'd have more things figured out at 24, that I'd actually know what I was doing, and that I'd be a lot more secure in my "adult" life. I highly doubt I will. But I've realized that I was wrong to assume such things anyway. I was talking to my friend Steph (pictured above) about it. Sure, I'm still somewhat naive and I have a blast playing games targeting 15-year-olds, but I am aware of what direction I am and want to be headed in, professionally and personally. I am more secure in my beliefs than I ever have been and I take full responsibility for taking care of myself. I may be young, but no matter how old I am, I'd say I am pretty darn accomplished.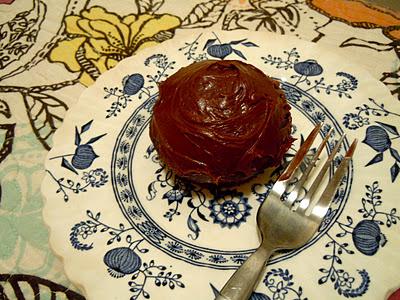 Tomorrow I might be celebrating another friend's birthday with plenty of cocktails and dancing. Yet I know that I'll also be thoroughly enjoying her (hopefully chocolate-based) birthday dessert beforehand just as much, like I always have. Happy weekend, darlings. Oh! And happy national chocolate cake day, too.