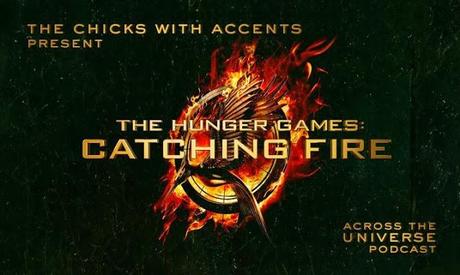 Man of Steel has been gone for a few months now, so we thought it's time for another new release episode. Find out whether non-Tribute Sofia was more pleased about the sequel than the original movie and whether Niks and my expectations were fulfilled. We also give you a little foretaste for a future episode as we answer a little book-to-movie questionnaire.
Content:0:19 - Chick-chatter
1:50 - Trailer
2:32 - Interesting Movie of the Fortnight
18:46 - The Chicks talk about The Hunger Games: Catching Fire
40:43 - Mini questionnaire on book-to-movie adaptations
57:20 - Plugs and Goodbyes
Soundtrack:Of Monsters and Men - SilhouettesSia (Feat. The Weeknd and Diplo) - Elastic HeartJim Sturgess - Across The Universe


Please give us your feedback on our facebook page, write us an email at [email protected] or follow us and write a review on iTunes or Podomatic.