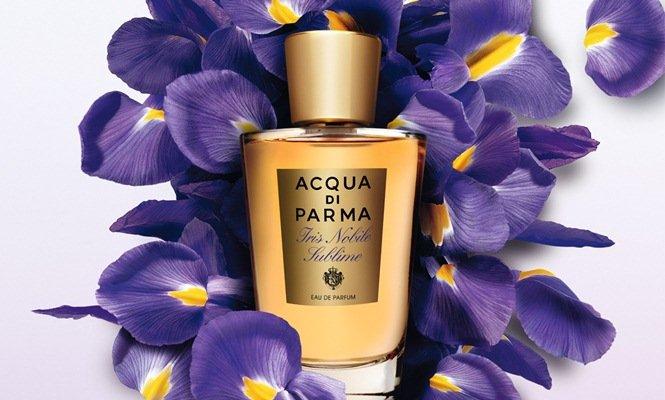 Just in time for the Holiday season, another fragrance is added to my wishlist.
Acqua di Parma
has released a new interpretation of Iris Nobile (2004), the
 Iris Nobile Sublime
. The notes include 
Mandarin, Italian neroli , orange blossom, iris Pallida, sambac jasmine, ylang-ylang cedar, birch tree, patchouli
and
musk
. From the composition we can see this is a very intense flower fragrance.
The core component of the Iris Nobile Sublime fragrance is the Iris root, one of the perfume industry most precious raw materials. This hundred percent Italian produced iris growing in Tuscany, is the symbol of the city of Florence in Italy. Its roots are used after years of drying. The creation of this fragrance comes from  patience and a professional technology in order to extract the very rare essence.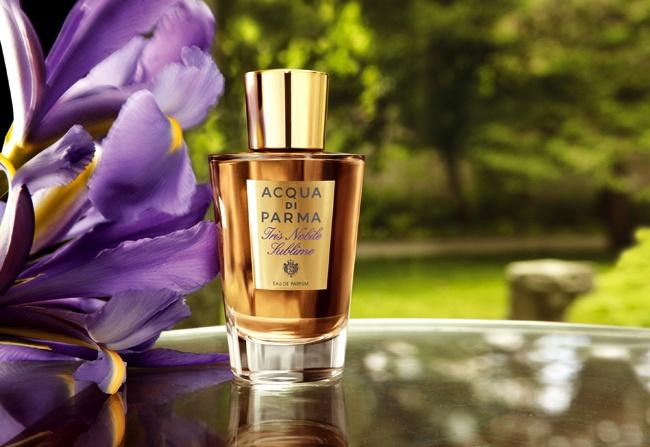 The pure glass bottle created by Acqua di Parma to contain Iris Nobile Sublime is inspired by the iconic design characterising "Le Nobili" making it even more precious. The look is captured by the warm and intense color of a sumptuous fragrance. The Iris Nobile Sublime package also is new, coming with a more slender bottle than the Le Nobili fragrances. It is available in 75ml.
I can't wait to try this new fragrance and see the difference compared to the Iris Nobile fragrance. 

Acqua di Parma 'Le Nobili' Christmas 2012 Collection

For Christmas Le Nobili Collection is presented in three precious gift boxes including apart from
Iris Nobile
, also
Magnolia Nobile
, and 
Gelsomino Nobile
. Three special selections from the
Le Nobili
fragrance collection, created by Acqua di Parma taking inspiration from the iconic flowers of the noble Italian gardens.
For more gist ideas check out the Acqua di Parma Christmas 2012 on 
christmas2012.acquadiparma.com