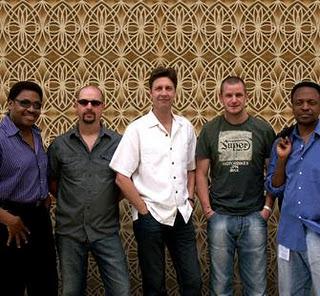 Acoustic Alchemy is one of the most well known smooth jazz band in UK. Formed in 1981 by Nick Webb and Simon James, at that time smooth jazz was unfamiliar to British music lover. Despite of some obstacles during their beginning, their first album made big hits. They continued their exploration in Jazz, and gained peak popularity in 1990's. 
This year, Acoustic Alchemy is going to release their 18th Album, Roseland. This album will contain 13tracks, which remarks their passion for jazz and willing to explore other music elements such as jazz, rock, country and reggae – all of which makes for an album that's both eclectic and yet cohesive at the same time.
Roseland was recorded by Acoustic Alchemy under management of Heads Up International, a division of Concord Music Group. This album is being scheduled to be released on September 27, 2011. You can preorder Acoustic Alchemy's latest album, "Roseland"on Amazon.
Acoustic Alchemy's discography:
1. Red Dust and Spanish Lace (1987)
2. Natural Elements (1989)
3. Blue Chip (1989)
4. Reference Point (1990)
5. Back on The Case (1991)
6. Early Alchemy (1992)
7. The New Edge (1993)
8. Against The Grain (1994)
9. Arcanum (1996)
10. Positive Thinking (1998)
11. The Beautiful Game (2000)
12. AArt (2001)
13. The Very Best of Acoustic Alchemy (2002)
14. Sounds of St. Lucia : Live (2003)
15. Radio Contact (2003)
16. American/English (2003)
17. This Way (2007)
18. Roseland (2011)
You can visit their official website here, and you can check their official Facebook page here.