Not all plants can be the star of the show or the focal point in the garden. We need those hard workers who help the other perennials and shrubs shine.   
Like Sweet Flag 'Oborozuki':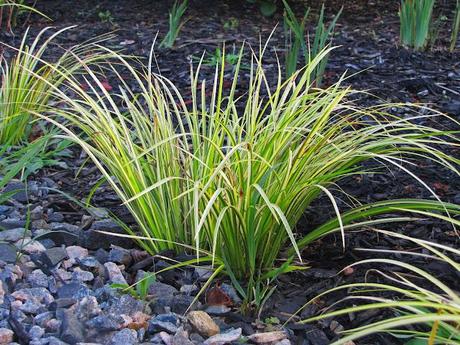 I needed a groundcover for the edge of my driveway that could "withstand" the water that runs off of it and stays consistently wet. I envisioned it being a grass-like groundcover that would contrast well in color and texture with the surrounding plants.
Well, while researching Sweet Flag 'Oborozuki' a few years ago, I was immediately sold when I read that it prefers "bog-like" conditions.
I placed the order for a bunch of small plugs with Santa Rosa Gardens and here we are three years later: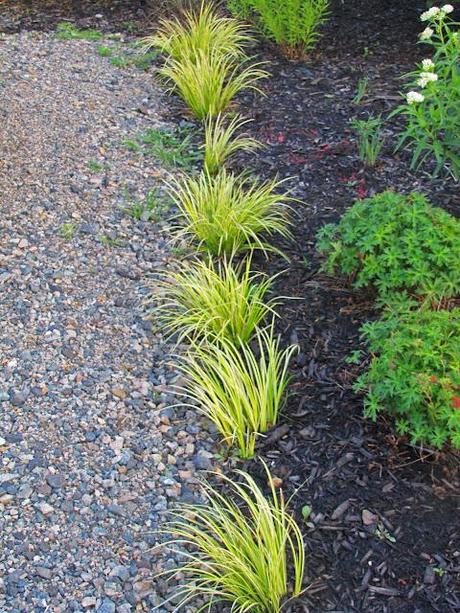 Some other tidbits on this plant:
Survives zones 5-9
Prefers partial sun but also works in full sun if kept consistently moist. Mine has thrived in full sun to date.
Size is roughly 12" x 12"
Deer resistant
Golden yellow color with green stripes
Can be divided every 2-3 years which means I'm about ready to do the deed
Has small, insignificant seedheads that admittedly, I've never seen
The Sweet Flag name comes from the citrus-like smell of the leaves which I can confirm is true
One final interesting factoid I found on the 'net - "back in the day", was used in the production of beer and gin. Nice.        
Oh yeah, this groundcover holds up well into the winter and anything that gives me winter color is a huge positive: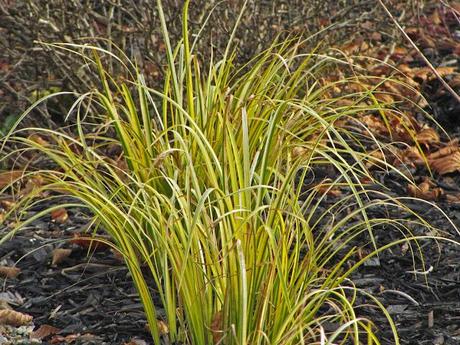 I also love the way this plant contrasts with the fall color of Itea 'Henry's Garnet':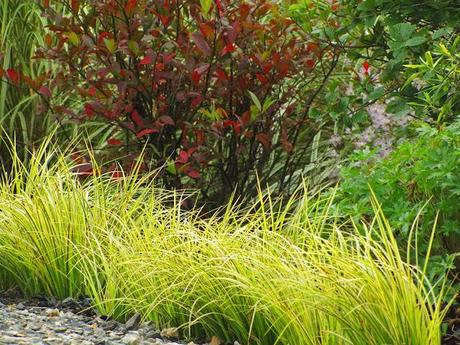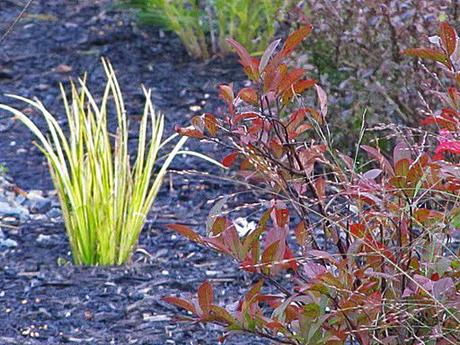 A plant with multi-seasonal interest that fits my growing conditions perfectly. Sold!!
So what do you think? Any experience with this one?
John