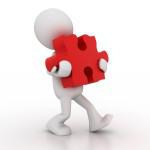 As InfoWorld recently pointed out, "No company is immune to the economy's ebb and flow. So it's no surprise that, in the face of a fearsome downturn, IT shops are scrambling to figure out where they should cut."At Litcom, we have excellent experience working with IT organizations interested in becoming more operationally efficient. As a result of this experience, we have identified the top five IT spending priorities for hard times and we have developed a rapid approach to helping our clients achieve these priorities.Our approach includes an IT assessment designed to identify the magnitude of the savings and efficiency opportunities.The big three analyst firms -- Forrester Research, Gartner and IDC -- are busily slashing their IT spending projections. Recently IDC predicted that in the United States, IT spending will decline to negative 0.9%, down sharply from a pre-crisis forecast of 4.2% growth.While these numbers can cause reason for panic, we believe that now is the time to stay the course and make calculated strategic investments. Although scrutiny in IT spending has increased significantly, analysts seem to concur that the following five technologies are areas where continued investment must occur despite the economic downturn.At Litcom, we agree and we can help you figure out the path forward.

1. Storage: Disks and management software

Data keeps piling up and regulatory compliance mandates require that companies hold on to data longer than they've ever had to. It's expected that spending on disk storage will double every two years, at least through 2012.

One method that IT leaders can leverage to get better use out of their existing hardware is via storage management tools. In addition, data de-duplication has shown to improve performance while storage virtualization is a way to be more flexible and move data with less disruption.

Lastly, while changes in regulatory requirements continue to evolve, it seems as if at some point it will deemed necessary to keep data indefinitely. A storage strategy using the above technologies will help drive down costs and drive up efficiencies.

2. Business intelligence: Niche analytics

The growth of data will continue to put pressure on IT's ability to glean insights from the collected mass. As such, it is anticipated that IT leaders will keep spending on general business intelligence, but more resources will go toward very focused analytics. Certainly the analytics that help companies identify and retain their most profitable customers will be critical. Additionally, companies always need behaviour analytics. In the supply chain, for instance, analytics that trigger alerts when suppliers are running into problems, such as delaying supply or payment, can deliver real value to companies. Because of the broad range of data sources, there will be an even greater need for analytics particularly to cut costs, avoid errors, predict customer behaviour and grow market opportunities. Using analytics to retain customers will provide significant added value (and reduced cost) to an organization.

3. Virtualization: Optimizing resources

Virtualization is the data center version of getting the most out of what you already have. Upfront investment in virtualization tends to be fairly low, but can deliver quick and substantial returns. By employing virtualization, companies will be able to defer other costs, mostly hardware, by minimizing acquisition costs.

Virtualization has advantages beyond hardware cost reduction. Because of the popularity of virtualization, organizations are likely to be more efficient with server and storage resources in the long run, and with the proper expertise, the return is likely to come quickly. A down economy might be the right time to bite the bullet and do it, especially if it can be timed with hardware refreshes. Converting from a physical to a virtual infrastructure is particularly beneficial during these conditions. Virtualization enables savings on power and cooling costs as well as the amount of time IT staff spend on server admin. Plus it provides organizations with more efficient use of capital as well as increased flexibility during challenging times.

One thing that IT leaders must consider when assessing virtualization is that it will likely force security investments because the virtual machine environment has to be as secure as the physical environment.

4. Security: Data and end points

Almost every IT Leader we talk to says that their number one concern today is IT Security. Companies will have a particular focus on securing network end points, devices and those applications that serve them. Regardless of the state of the economy, no company wants to be highlighted because of a data breach.

Typically budgets will include security technologies, namely firewalls, tools for securing end points, and data encryption for mobile devices and remote PCs. Security is not an area where spend is being reduced, rather the opposite is occurring.

Complicating matters is the fact that during an economic downturn, staff reduction creates massive churn, creating a larger need for processes and tools to manage and disable access.

5. Cloud computing: Business solutions

Many analysts predict that certain pieces of cloud computing will continue to expand -- and perhaps even accelerate during the downturn.

IDC predicts that cloud computing will account for 9% or 10% of IT spending by 2012, up from the 4% allocated in 2008. As a result, many companies will likely move to the cloud for the applications and services most often sought by business types, who are actually circumventing the IT department to get what they need. These include such business solutions as sales force automation, productivity and marketing campaign software.

Technology buyers are strongly considering cloud services which allow businesses to scale capacity dynamically by uploading virtual machines to remote servers. In addition, buyers are also purchasing cloud-based data backup and file storage services which have been shown to be more cost effective than going it the old-fashioned, in-house way.

Cloud resources typically being considered by CIOs and IT Leaders during a recession include e-mail, storage and lightweight productivity applications. While predictions for the next couple of years suggest that the technology industry will lose billions in revenue because of the spending slowdown, IT shops cannot stop growing. And while most companies are already fire-fighting, they still have to keep the lights on, and continue to move things forward.

At the end of the day, IT organizations must weigh their options carefully. Investments made during a recession often have lasting impact and judgements must be made regarding which technologies will bring advantage when things turn around and get better.

Litcom's operational efficiency and cost reduction solution provides a comprehensive approach to achieving the benefits listed above.
Copyright 2009 Litcom Information Services Inc.