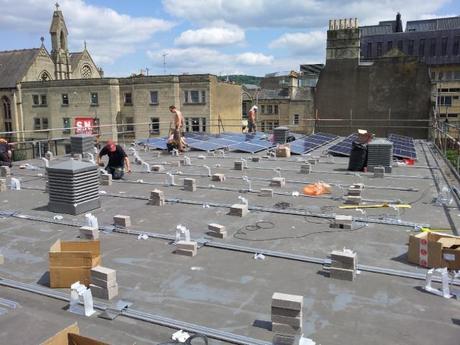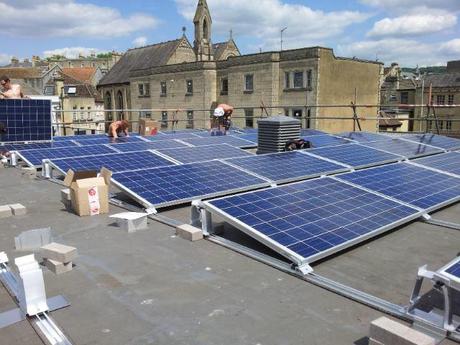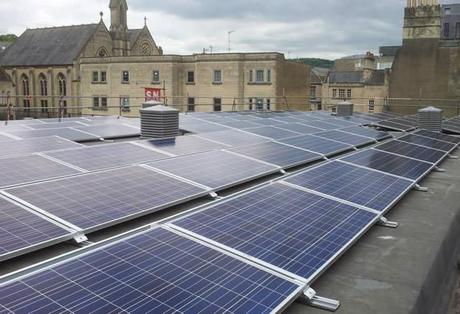 Dorset Energized are very excited to be in partnership with ACE Energy – Award Winning Plumbing, Heating & Renewable Energy Specialists who design, install and commission Combined Heat & Power systems including; Solar Photovoltaic (PV), Solar Thermal, Heat Pumps and Biomass (Wood Energy).
Their Renewable Energy arm based in North Dorset have recently installed a 22 kW solar PV system on the roof of the Percy Centre.
The Percy Community Centre was opened in 1991 to provide community facilities for the diverse communities of Bath and North East Somerset (B&NES). The aims of the organisation are to provide a well-maintained, accessible community resource for other voluntary sector and community groups and to support the economic activities of individuals with a range of services. The Centre now has over 50,000 users a year and hosts a regular schedule of around 25 different activities each week, including dancing, creative writing, parenting advice, welfare to work programmes, play groups and a wide range of sports and martial arts.
The Photovoltaic system has already generated 5,000 kWh of power and their last electricity bill for the whole of the center was only £100 leaving more money for their community activities.
Lee Smith – Director of ACE Energy says:
"We are very proud of this installation – not only is it an excellent sized system generating renewable energy for Bath – it is also saving money being positioned on a very worthwhile community project in the City. The system will generate around £2,000 worth of zero carbon electricity and raise the green credentials of The Percy Centre. We would love to do more of these types of schemes and encourage Village Halls and other Community buildings to get in touch with Dorset Energized and learn more about the benefits from renewable energy installations".
Find out more about Solar Energy here: www.dorsetenergized.co.uk/energy/solar-energy