Director's Profile: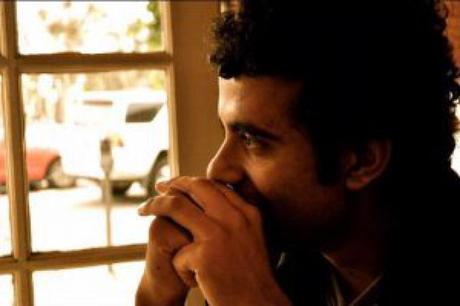 DANISH RENZU is a Kashmir born film director, whose work direction and writing has received critical acclaim, whilst his work in drama specifically has earned him official selection in various film festivals and recognition in press and media.
Danish Renzu grew up in the conflict driven valley of Kashmir where he lived through frequent bombings, shutdowns and abuse of human rights, he realized early in life that true solution lies in investing our energies toward personal development, education and community growth.
His first independent short film IN SEARCH OF AMERICA INSHALLAH, a story about a Pakistani woman in search of her disappeared husband, shot in Los Angeles, was received well throughout the world in various film festivals including recognition at Cannes, CAAM, Asians on Film Festival, Noor Iranian Film Festival, and various other film festivals even won various best actress awards to the lead actress of the film. The film was also well received in the press including recognition in Chime for Change, Indiewire, Women's Voices Now etc. Inspired by the true story, the film showcased the plight of a suppressed Muslim woman finally making decision for her life by choosing what's best for herself rather than following the cultural and societal force upon obligations laid on her. His second short film FIRST LOVE which was about a South Asian woman finding her muse premiered at prestigious New York Indian Film Festival in 2015 and then was picked under Official Short Film Competition at London South Asian Film Festival. It's also distributed digitally by SHORTS HD TV.
He was privileged to work on two feature film simultaneously: HALF WIDOW (2016), a story of a Kashmiri woman in search of her disappeared husband set in the conflict driven valley of Kashmir which received recognition in various platforms all over the world and will be releasing on Netfix. THE ILLEGAL (2017) with Suraj Sharma, Adil Hussein and Shweta Tripathy in the lead which is a story of an immigrant and his struggles while pursuing his dreams in America, is currently in post-production and has already caught a lot of media attention. He is also working on another feature film set in Kashmir titled Pashmina with Academy winning cast and crew attached to it which goes into production in 2018.
A graduate of University of California Los Angeles, Danish was born in Kashmir, India. He came to America all by himself at a very young age to pursue his dreams. He also holds a Bachelors in Electrical Engineering degree.
WATCH the trailer of Half Widow: