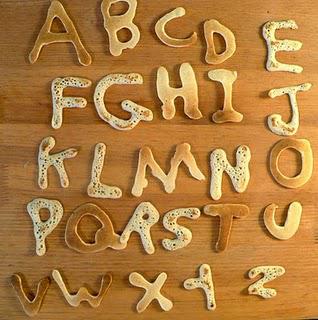 Any breakfast is better than no breakfast.
Research results validate the importance of breakfast, especially for children in school. Skipping breakfast seriously affects brainpower and can lead to school 'daze.' The benefits are impressive:
Academic success: Kids who eat breakfast regularly have higher grades and better scores, especially on math exams and standardized achievement tests.
Better attendance: School breakfast programs have been shown to decrease absence rates, tardiness, and visits to the nurse's office.
Classroom behavior: Schools with high participation in breakfast programs report a 40 to 50 percent decrease in morning discipline referrals.

Better breakfasts are as easy as 1, 2, 3.
Even on the busiest days, everyone can enjoy the benefits of a morning meal. Eating a smart breakfast every day of the week is as simple as 1, 2, 3. Simply choose the following:
1. A high-energy carbohydrate from the bread and cereal group
2. A juicy and refreshing fruit or vegetable item
3. A protein source (nuts, meats, or milk group foods)
Cooking is optional for high-octane breakfasts.
Hot, homemade breakfasts are a weekend treat for many families. Fortunately, a 'cookless' breakfast can provide all the nutrition needed for work or school. Here are just a few cold breakfast bonanzas for busy families:
For breakfast-to-go, try peanut butter on a bagel with a box of your favorite juice.'Un-breakfast' items can be huge hit with kids – like leftover cheese pizza or pasta with a piece of fruit and a glass of fat-free milk.
Be creative with a breakfast parfait – layers of crunchy cereal, creamy yogurt, and your favorite fruit (fresh, frozen, canned, or dried).

Doughnuts
Since hot, fresh doughnuts are hard to resist, enjoy them sensibly. Savor a smaller one slowly (Starbucks has some delightful mini-donuts these days) or eat half a large one. To balance the fat and sugar, enjoy your doughnut with a glass of low-fat milk.
Eggs
These breakfast favorites had a bad rap due to cholesterol in their yolks. Newer research shows that one egg a day has little effect on blood cholesterol in most healthy people. So, enjoy occasional eggs in the AM (unless your MD or RD suggests otherwise, of course).