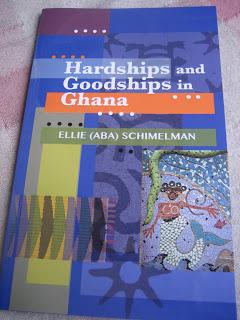 After many years in Ghana I just felt the urge to put my
adventures in print. These are vignettes - all true . The amazing thing about Ghana is that no matter how many times you go, there are new stories to tell.
Some of them are funny, some are sad and some "make me scratch my mind". That and the title are Talk Truisms. If you've come to Ghana with Cross Cultural Collaborative, you have met him. If you haven't, you should.
If you'd like to order a copy:
Send a check or money order to:
Cross Cultural Collaborative
45 Auburn St.
Brookline,MA 02446  USA
Each copy is $18.00 which includes shipping in the USA. If you want it shipped elsewhere, we can check the cost.