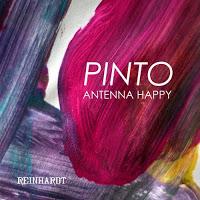 A track from a brilliant 3 song EP released back in 2014, glowing with splendid electronic textures and pulsing rhythms.
Brighton-based producer Nathan Pope was a regular DJ on the Bristol circuit and an occasional music-maker in the early 1990s. 
After a 20-year hiatus he returned in 2014 as Antenna Happy, with the acclaimed Pinto EP, released on the Reinhardt label. Since then, he has released a number of other EPs and has provided remixes for a variety of artists.

His most recent release was last year's 'Balm' EP.