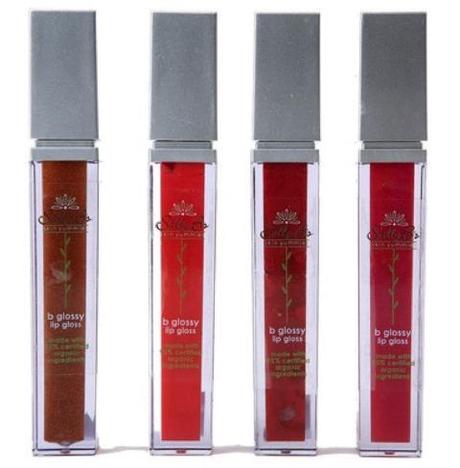 Okay, with a brand name like Sally B's Skin Yummies, product packaging junkies would agree it's definitely attention-grabbing.
In my constant quest for all-natural products (read: that don't contain any creepy products I can't pronounce), I recently stumbled upon Sally B's Skin Yummies and it was love at first bite sight. After getting fed up with a plethora of non-natural products, Founder Sally Larsen created Skin Yummies — an all-natural, effective beauty and skincare line that will leave you gorgeous and glowing (sans the creepy ingredients). Here's the oh-so-yummy scoop, beauties:
Beauty 411: Sally B's Skin Yummies blends organic and natural ingredients into luxurious personal care products that are people and planet friendly. To boot, their products  are free of parabens and all other creepy ingredients and are 100% cruelty-free. They offer head-to-toe products including makeup, bath & body, skincare, and fragrance. What's more, founder Sally Larsen is a self-professed "product girl" and it definitely comes through in her products, that rival those of expensive department store brands. (All hail product junkies who start their own beauty line!)
Why you'll love 'em: This collection of effective, good-for-you products is a welcome void in the skincare and makeup industry as more and more beauty product labels read like a can of diet soda these days. (Ummm, I'll take my skincare and makeup sans any chemicals, thanks!) And each product is meticulously hand developed in small batches in order to ensure the highest quality.
Here are a few of my oh-so-yummy Sally B's faves:
B Glossy Lip Glosses, $18 each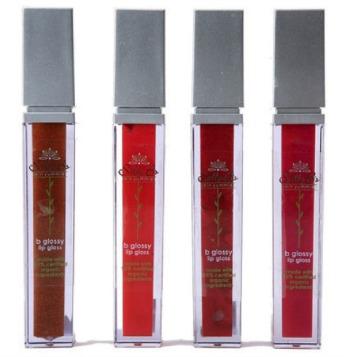 Lip Skinnies, $9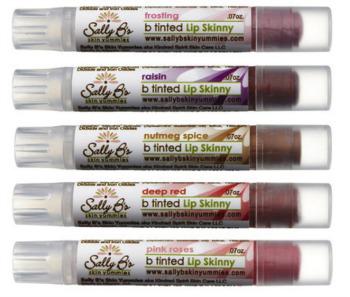 Tinted Moisturizer, $36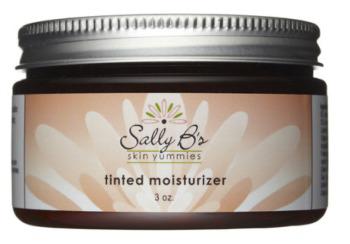 Facial Dream Cream, $36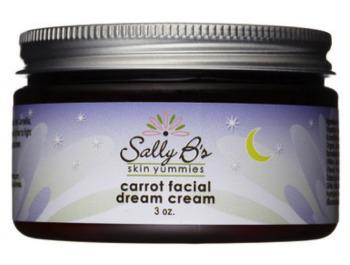 To learn more about
Sally B's Skin Yummies
, you can head on over to their
website
. Want to snag any of these yummy goodies, beauty mavens? They're offering a special
5% discount
 (through November 17th) for
Crows' Feet, Cupcakes, and Cellulite readers
. Simply enter
CCC
when you check out. Happy beautifying!
Crows' Feet, Cupcakes, and Cellulite does not accept compensation for reviews. Samples may have been provided. Opinions are 100% the author's own.