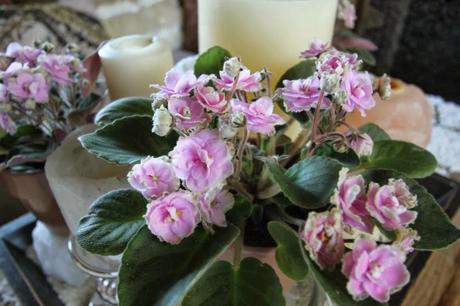 Since last weeks birthday partyI have put my living room back togetherand fluffed it along the way.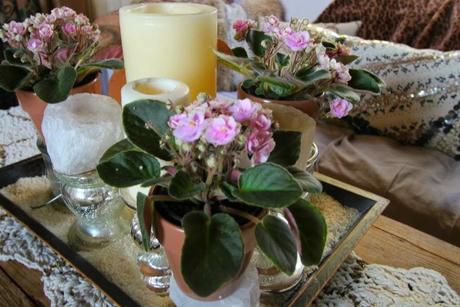 I am most happy with my new living room centerpiece.
For those of you that follow my blogyou already know my affinity for morning coffee and candles.
My new winter center piece is one of my all time favorites!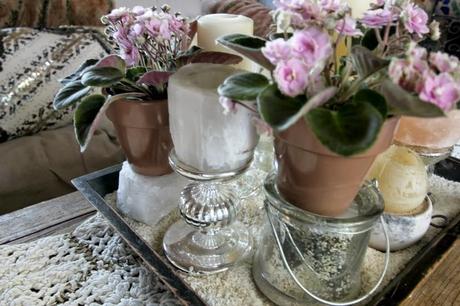 Because not only is it a perfect centerpiece of candlesit doubles as a flower arrangement as well.
As I mentioned in the birthday party post

here

when entertaining I usually prefer live plantsto cut flowers for the longevity and second life they can have after the party.
After Ellis's birthday party I had beautiful African violets to work withso they worked in perfectly in this centerpiece arrangement.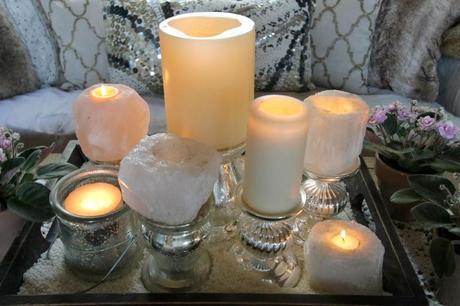 While the candles are litI simply set the violets to the side of the trayNot only does this protect the flowersbut it extends the arrangement beautifully while the candles are burningcreating a perfectly cozy winter ambiance.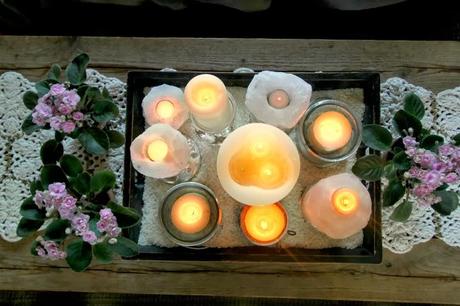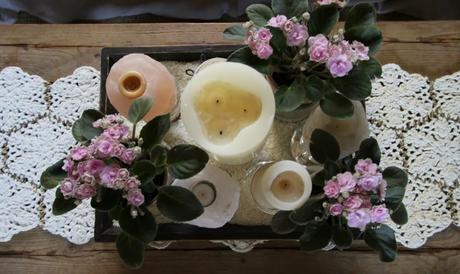 Once the candles are cooledI simply replace the pots back on the candle topsReturning the arrangement to it's original beauty.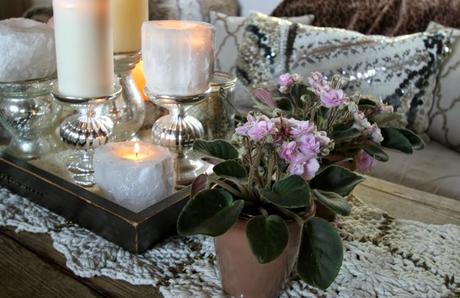 This centerpiece arrangement is currently my favorite piece in my living room.
I assembled it beginning with


a large wooden tray

to which I added about


 5 pounds of white rice

5 mercury glass raised candle holders

atop these I placed a mixtureof

candles

and

quartz candle holders

I finished the candle arrangementwith

4 more of my favorite winter candles.


I  finished my winter arrangement with

3 African violets in taupe ceramic containers

that were left over from the party.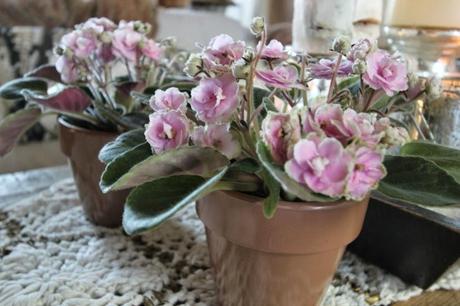 Each morning I can't wait to get up
make  my coffee
light my candles
and truly savor the quiet winter  morning hours.


Relishing in life's simple beauty.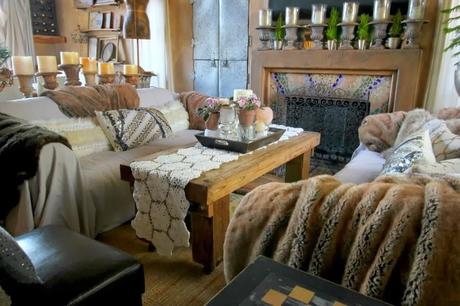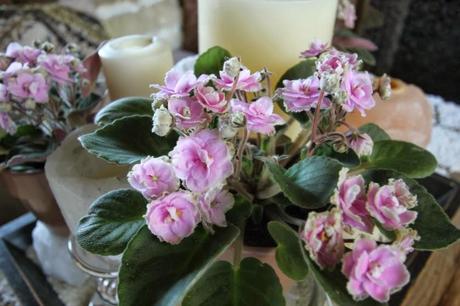 As always my friends


I wish you love and joy

as you style your life