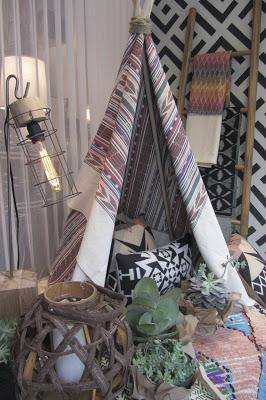 The window of Haus Interiors
Traditional Home magazine and Hunter Douglas sponsored a little walk around Nolita and Soho to gather some design inspiration and acquaint ourselves (well me anyway) with some design stores we may not have been familiar with.  With a possible opportunity to shop, I was all in.
We began with breakfast at Haus Interiors where Nina Freudenberger curates the small store cleverly.  From it comes big design ideas.  Remember Nina's name as you'll be hearing it come up again in the not too distant future.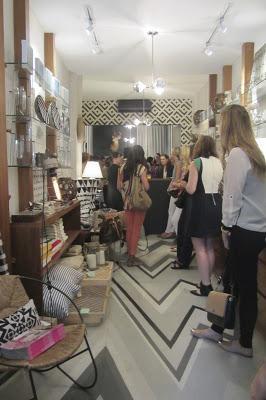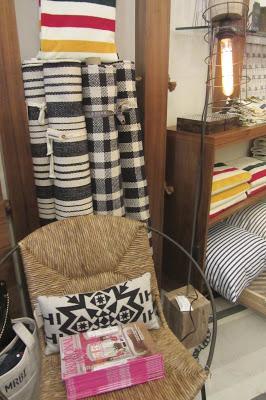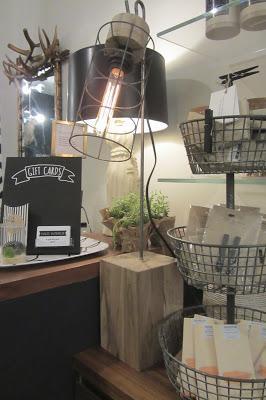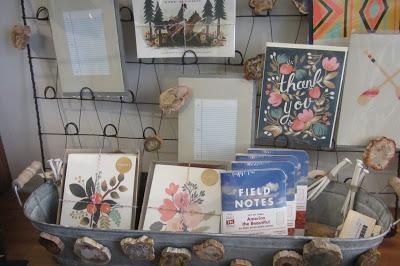 Note to self:  great for gift giving
From there we headed to Elizabeth Street Gallery with Holland and Sherry.  This store/gallery/showroom was an interesting, eclectic mix of bespoke and bemused.  The front of the store has an array of antiques; unusual and the mix unfiltered.  This antique shooting gallery from Coney Island is sure to be a conversation starter in any environment.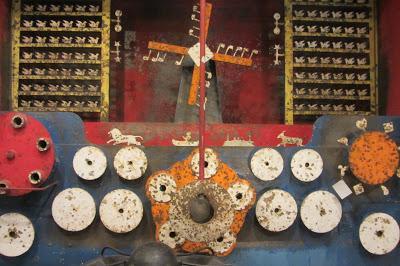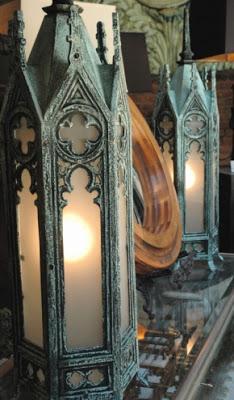 The back of the store transports you to Seville Row, where Holland and Sherry Bespoke show off their customizable merchandise created from their luxurious textiles.  Outfit your home, outfit yourself.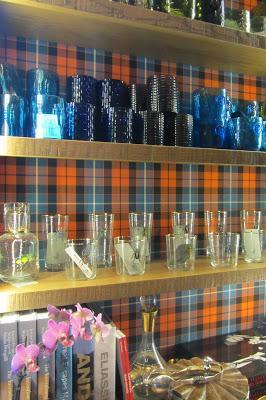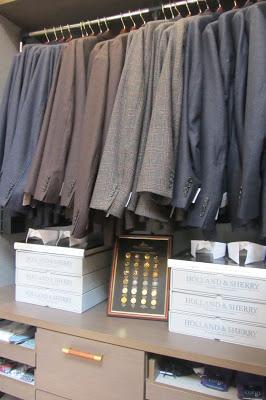 The outdoor garden is one of New York's "little neighborhood gems."  You can peruse or party among the statues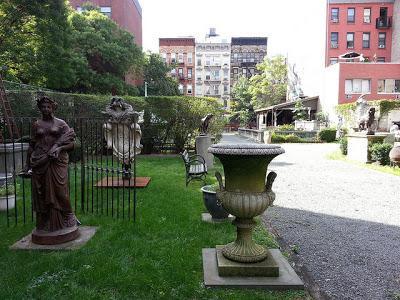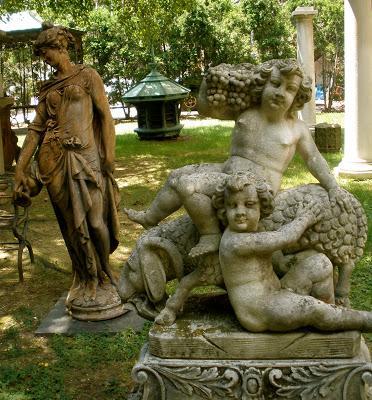 Allan Reiver owns Elizabeth Street and lives upstairs.  An added bonus on our little tour was seeing his apartment.  Eclectic to say the least; a fascinating mix of new and old, many of the pieces tell a story.  The collection of trucks on the shelves in his kitchen is made by a prison inmate, and Allan buys each as it is completed.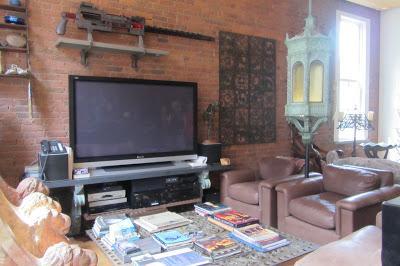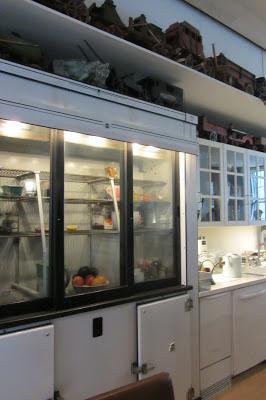 Michele Varian is a Soho favorite.  Her store is filled with many of her popular self designed pillows, wallpaper, and textiles layered with accessories that seem to tell a story of a singular vision.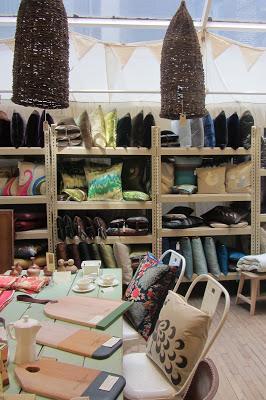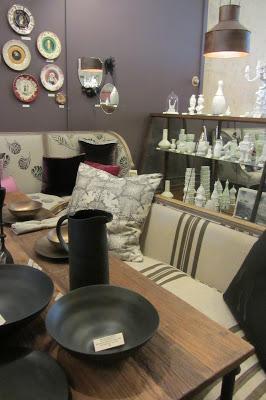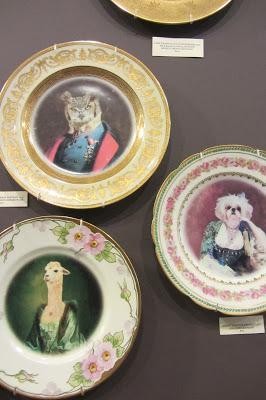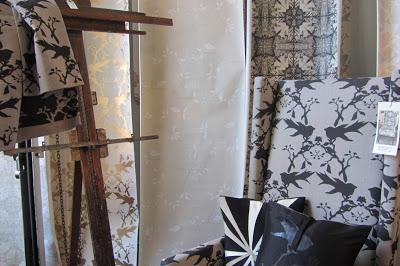 Sachin of Ankasa entertained us in her beautiful store.  The brocades, embroideries and appliqués are applied to more than the up scale pillows.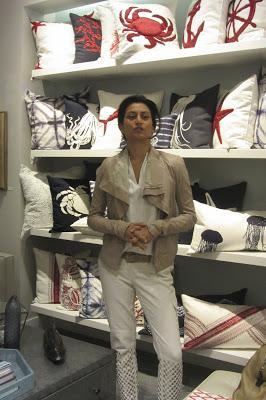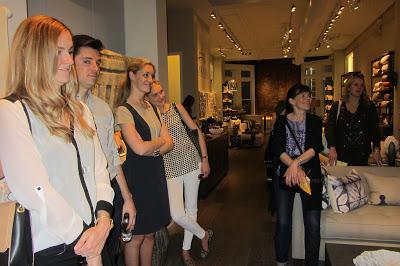 Thomas O'Brien is a very busy man!  At AERO we discovered not only the beauty of his home decor store, but his bustling design business.  Selling his own designs as well as others, AERO can be a one stop shop to outfit any abode.  With collections for waterworks, Lee Jofa fabrics, Circa lighting, tabletop for Reed and Barton, etc., etc., Thomas doesn't seem to be slowing down.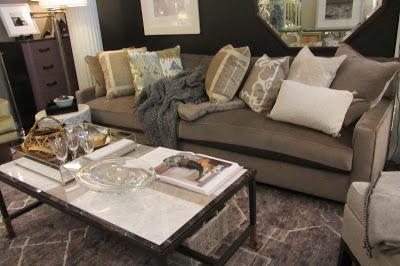 The board room is filled with prototypes of all kinds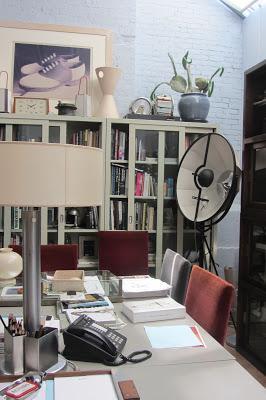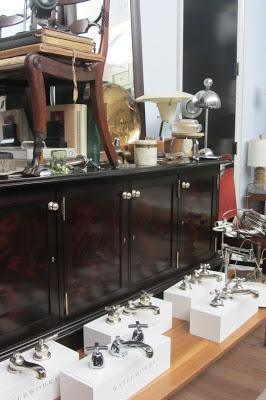 What does it say about me that my favorite part of our stop there was the in store chef who creates healthy culinary creations daily to keep creative minds creating.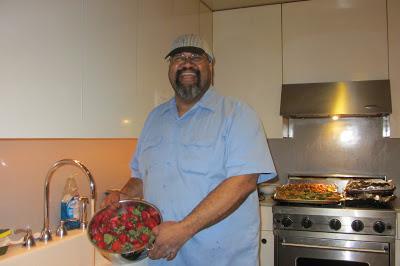 There are so many projects in the pipeline.  AERO studios have dozens of retail/hospitality jobs as well as their residential jobs.  Denzel Washington's project on the mood board was one of the sneak peeks there to be seen.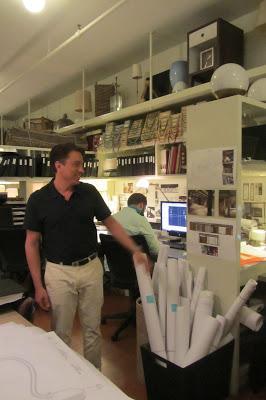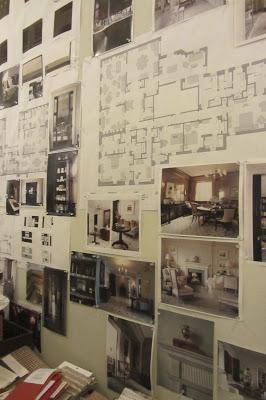 Ochre comes to us from across the pond with modern, contemporary custom designs expressed with individually and respect for craftsmanship in mind.  Their lighting is sublime.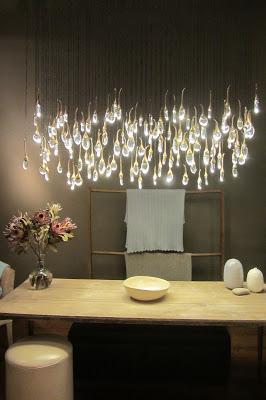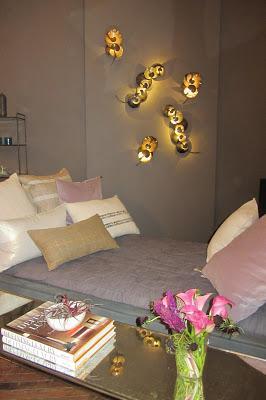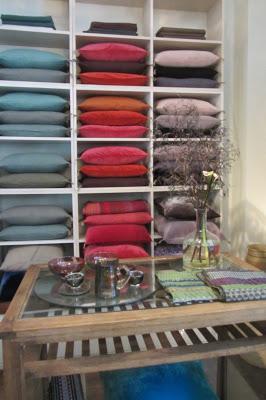 John Houshman, in his second floor atelier, fuses the organic and contemporary.  The yin and yang of materials creates my favorite rough luxe look.  On 950 arces in the Catskills, the team harvests and makes furniture infused with wit and irony.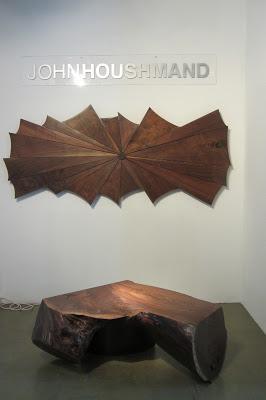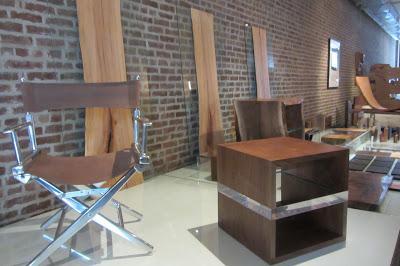 I fell hard for this mirror with it's live edge base.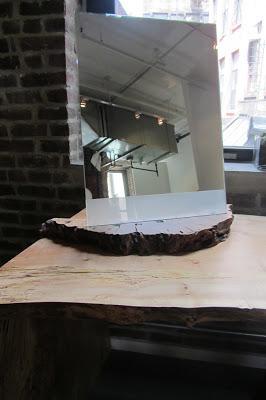 After an exhausting morning of inspiration and insight, we ended with a lovely lunch at  The Butcher's Daughter juice bar and cafe.  A kale smoothie and quinoa was exactly what I needed before jumping on the train heading home (insert SIGH).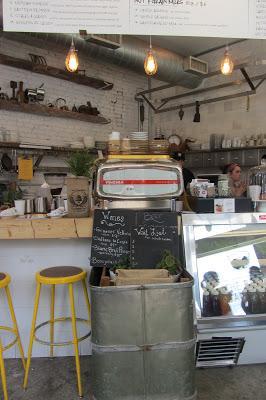 Thank you Traditional Home and Hunter Douglas.  A good time was had by all!