A couple Saturdays ago, I attended a Phillies game.  My seats were incredible.  Third row directly behind the catcher.  And I mean directly.  The pitcher, the catcher, and me were in an exact straight line.  See for yourself.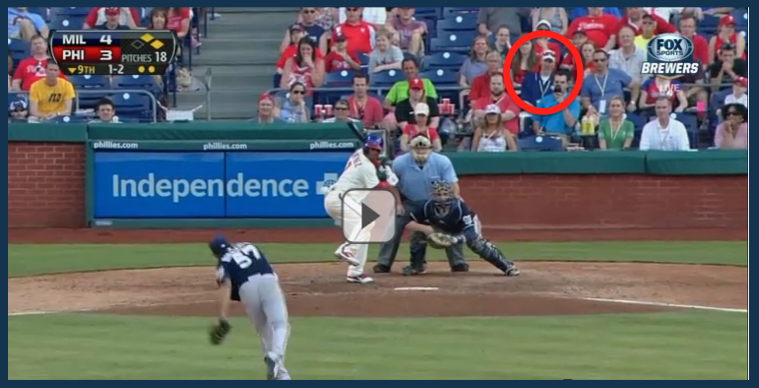 I'm not the guy with the radar gun
Here are my take-aways from the experience:
The other half – those who can afford those seats – live well.  All the food you can eat comes with the seat.  The attendant even gave my friend's son a new Phillies hat when it was too sunny.  I could get used to seats like that.

Rich people don't know more about the game than poorer people based on overheard comments in that section.

The game looks very easy from the third row.

Every pitcher looks hittable. On each fastball, I found myself thinking "I'd rip that pitch."  When I looked at the radar gun held by the guy in front of me and saw 97mph, I realized that I'm now "watching" games precisely because I couldn't hit those pitches.

Francisco Rodriguez has the nastiest change-up I've ever seen.  His arm speed (pitchers, are you reading this?) is unbelievable.  If you are not looking for it, no way anyone hits it.
It's going to be tough watching MLB games in any other seat.  I've been spoiled.