Big-name brands all use animated GIFs as part of their content marketing mix.
Here's a quick sketch Valentine's Day idea I did for Chick-fil-A.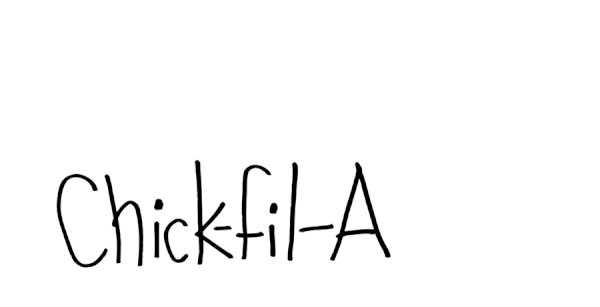 I could almost hear honky-tonk music as I watched it, so I converted it to video format so
I could add a soundtrack.
I got the track from the YouTube Music Library. It's by composer Kevin MacLeod, and it was the first thing I listened to. The title: If I Had A Chicken. No, I'm not kidding.

GIFs are old school (they were introduced back in 1987), but they're extremely popular. They have a lot to offer brands:

highly visual, which makes them memorable
"cooler" than static images, but a lot cheaper than video
since they're part of internet culture, they help brands look "with it"
mobile-friendly
have an emotional appeal that makes people want to share them
can be used for stories and announcements (new product, special sale)
appeal to people who aren't receptive to traditional advertising
perfect for humor to help humanize a brand
can be used for email marketing to boost engagement
prompt brands to think outside the box and do something different

Here are a few examples of brands posting animated GIFs to Twitter:

Oreo makes its famous cookie part of New Year's Eve:

Counting down 'til the first #Oreo cookie of the new year... have a delicious 2016! https://t.co/WDqMzVRS9d

—
Oreo Cookie (@Oreo) December 30, 2015


Fiat shows its car has horsepower:

Unleash the #GIFs! For more #EndlessFun go to fiatusa.tumblr.com. http://t.co/pgFMNVlgvS

—
FIAT USA (@FIATUSA) June 18, 2014

Digiorno Pizza serves up a new product:

You'll never have to order Crispy Pan Pizza again 😎 #PowerOfPizza https://t.co/OIek8yW88W

—
  (@DiGiorno) July 14, 2017

Starbucks conjures up a little Christmas magic:

It's not a #CaramelBruléeFrappuccino. It's a snow globe for people who like yummy things. https://t.co/P24dAj8vSU

—
Frappuccino (@frappuccino) December 21, 2017

Samsung pumps up interest in its Gear Sport Smartwatch: