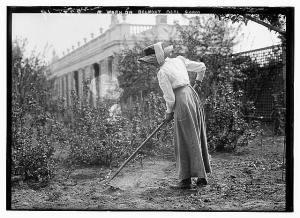 Here a tweak, there a tweak, everywhere a tweak, tweak. Ol' McBurdette had a blog – er- yes.
After much consideration, I have decided to drop my blogging schedule altogether. It seemed probable that I would be able to hold out until this blog's second anniversary, but that is not to be. I have so much research on my hands right now it is proving to be a bit difficult to juggle that and blogging at the same time. While the schedule is being done away with I will continue blogging, just not as often.
Well after nearly 2 years of sticking to a schedule here are the stats for Map of Time. The top five visitors came from the nations of United states (38,000 views), United Kingdom (5,500 views), Canada (4,400 views), Australia (2,700 views) and France (1,500 views). Total views have amounted to over 70,000 and more than 3,400 comments now grace Map of Time; comments are about the best part of blogging — many thanks to everyone who took the time to share their thoughts. Speaking of comments, I would like to extend a special thanks to Catherine, Marsha, Metan and Stefano who have provided laughs and taken part in fun banters on various posts. If you haven't already you may like to drop by their blogs.
Map of Time has had many new followers join the ranks and to them a hearty welcome is in order. To the many of you who have stuck around for months you have my sincere thanks (and sympathy! Two years of ships and tragedy — will she ever shut up and move on to happy posts?). And of course feedback is always welcomed. If there is any certain type of post you would like to see here on whatever event or person (or ship!) drop a comment or get in touch via the contact form.
In any case, thanks to each and everyone of you who make blogging such an enjoyable experience.