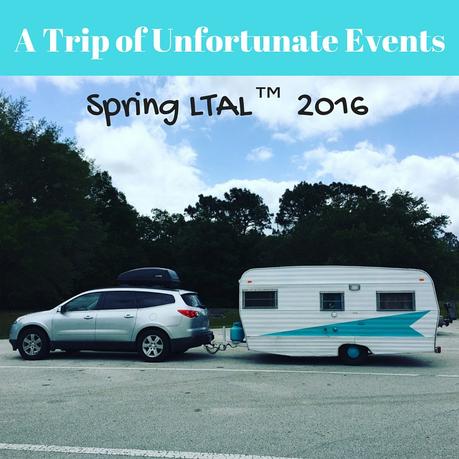 Not every trip is perfect. Sometimes, it's a struggle. This last trip was a Trip of Unfortunate Events.
Don't get me wrong. I do love my job. I love the travel and adventure. I love being able to see parts of this beautiful country I would otherwise have no chance to ever see. I love all the people I get the chance to meet and all friends I make along the way as well as the great friends I get to visit again. There are many great wonderful events that I get to experience on my Living The Art Life™ Tours.
However... I have a hard time sharing the struggles and obstacles I face along the way on my travels. By no means do I intend to give everyone the impression that it is all wonderful and glorious, but I'll confess that when things go wrong, I just want to get through them. I don't want to take the time to share on social media. I don't want to talk about them (except when whining or crying to dear hubby). I don't want to write about them and I sure don't want to do a Periscope or Facebook Live video. I just want to get through it. I want to get it fixed if it's broken. I want to resolve it if it's an issue that can be resolved. And then, I'll share what happened. The problem becomes that once it is all over, now I feel like it's old news and I don't think anyone wants to hear about my petty problems. Or I wait too long to share that the issues are no longer relevant. Do people really want to hear about unfortunate events on my trip?
Nevertheless, after a few discussions with some close friends and encouragers, I realize I should be making more effort to share with you all the bad along with the good. I think people don't understand what a feat in itself that is. Traveling alone on a long teaching tour can be very overwhelming. I have two fellow friends, Eileen Hull and Jen Starr that travel teach on tours also and I'd be lost without their support. Our challenges begin long before we even get on the road. It takes quite a bit of time to even plan a trip. It begins with designing classes that you think (hope) students will want to take and classes that will help a store owner sell product enough to make it worthwhile for a store to bring you in. Thankfully, I've built a good enough reputation that store owners are now calling me but even when I have a few stores that request me, I still have to reach out to other stores along the route and try to 'sell myself'. Many times that means reaching out to store owners who have never heard of me. Believe it or not, I'm quite intimidated by that.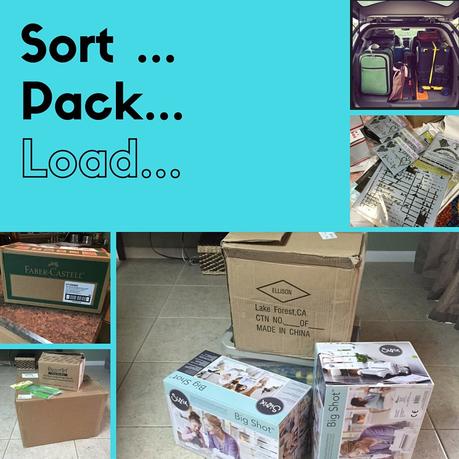 Once you have a list of stores that say "Yes! We'd love to have you come teach.", then I have to make sure stores get all the pics, student supply lists, and recommended products list for each class they choose. And because these are planned so far in advance, we have to do our best to guesstimate how many students might attend our class above and beyond the required minimum. Sometimes, I might leave home 6-8 weeks before a class is scheduled. Now, order supplies for guesstimated classes. Create social media campaigns promoting all stores and classes. Pack up all supplies and get ready to travel. Oh, don't forget to pack some snacks for the road and plan your campground/hotel routes. And let's realize that sometime I have to pack enough clothes for four seasons. I might leave Florida in 90-degree weather wearing shorts and T-shirts, need to add a sweater and long pants a few states north, and then there are times I end up needing a coat and gloves even a few weeks after I leave Florida. Remember when I was snowed in at a store in Virginia 2013? My family laughs at me because I keep an ice scraper under the front seat even though I live in Florida. Never know when I may need it.
Since I drive and travel with my travel trailer, Glinda, I also have to make sure my car is serviced and in good working order and Glinda is ready to take another beating traveling many miles. Oil changes, tires rotated and/or replaced, new windshield wipers...did I mention the water pump that went out on this trip the day before I left? Let's just say that was NOT in the budget and did not start my trip out with the best of news. Did I pack too much? Is all the weight in my car and trailer properly balanced? Are my tires properly inflated for towing? Did I remember all the supplies I need to teach with?
Finally, before I hit the road, I try to plan some dedicated quality time with my family since I'll be gone a few weeks minimum.
These are things that happen with each and every trip. Hopefully I haven't bored you yet. Want to know more about why this last trip was A Trip of Unfortunate Events? Stay tuned for Part 2.