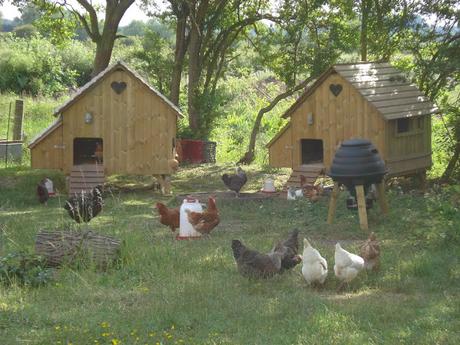 A trip down memory lane.
Yesterday looking for the image of the 'Cowavan' to share on the post I went into my photo 'album' from 2010.  I found myself spending far too long browsing the pictures.  I think it was the sunshine, the fresh greenery and the idyllic pictures of our southern England farm.
Oh, how I'm missing some sunshine at the moment .... I bet a few of you are too so I'll share some of what I was looking at, all taken in June 2010 ... the year the chickens had two houses, well we had over 50 chickens!!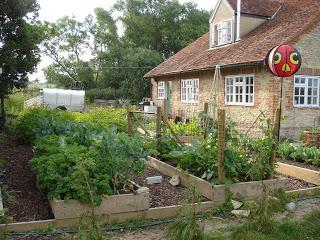 The year the veggie patch at the back of the house was lush and rampant.  We had huge crops of onions, carrots and all sorts of fresh foods to eat.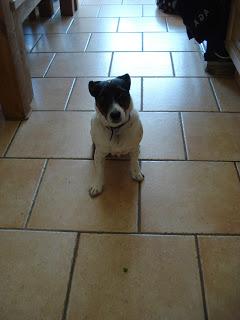 The year a certain little Rosy was almost one year old.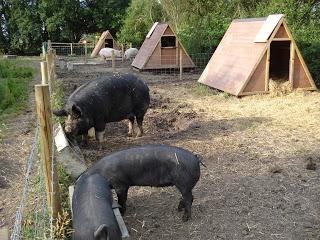 The pigs lived in the orchard.  This picture shows Betty, the Berkshire, with Lottie and Lulu the Large Blacks at the front of the shot.  In the distance you can just about make out Maud and Martha the Middle Whites.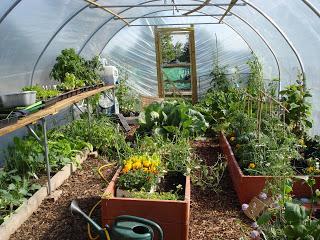 And this lush area is my original polytunnel.
A trip down a very sunny and green memory lane.  Oh well time to pull on the wellies, trudge through the mud and clean out the henhouse, and I must of course remember that we had some of the deepest, slushiest mud when we lived there on Jointers Farm in Oxfordshire .... it wasn't all so idyllic, far from it!!
But on an icy cold January day it's nice to put on your rose tinted glasses for ten minutes :-)
Sue xx